Yooka-Laylee dev posts update on Switch port efforts
Posted on September 25, 2017 by Joshua in News, Switch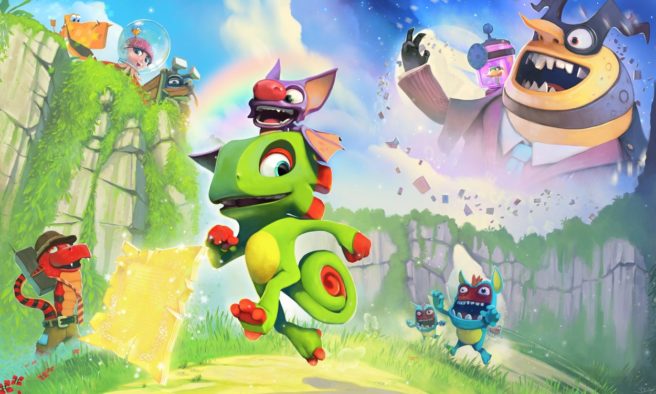 Playtonic Games has added to their website an update post on the progress of Yooka-Laylee on the Switch. The indie developer has stated that it currently cannot commit to a release date due to some bugs in the current Unity engine. The arrival of Unity 5.6 should fix these issues, according to Playtonic.
The full statement is as follows:
"The Playtonic team has been working tirelessly to bring Yooka-Laylee to Nintendo Switch and we're very nearly there (we promise!) However, we've encountered some final technical hurdles and had been waiting for the arrival of Unity 5.6 in order to fix them. Although this has now been released, it has unfortunately introduced other issues which we are working with Unity to resolve before we can submit to Nintendo and lock in our release timeline.

We understand the frustration that it's taken so long to get the game in your hands but we hope that you understand that we're working as fast as we can and want the game to perform as well as it possibly can on Switch. Once these remaining issues are resolved we hope to finally be able to commit to and share a launch date. Thanks as ever for your patience and please bear with us – we are getting there!"
You can watch a short video of current Switch gameplay below.
In a move that absolutely nobody has been asking for, we have a Switch progress update for you!https://t.co/lhTqDDP8J0 pic.twitter.com/kwbWzB6sRE

— Playtonic (@PlaytonicGames) September 25, 2017
Source
Leave a Reply