Yoshi's Crafted World dev Good-Feel teases new Switch game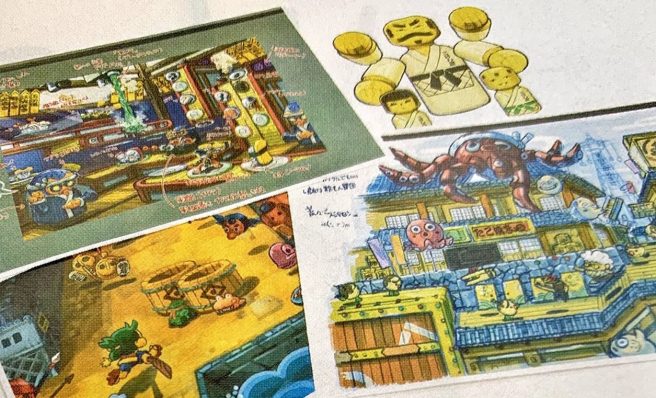 Good-Feel, the developer of several Nintendo titles including Wario Land: Shake It!, Kirby's Epic Yarn, Yoshi's Woolly World, and Yoshi's Crafted World, came out with its first self-published game Monkey Barrels last year. The studio is now working on its next project that's been teased for Switch.
Good-Feel president Etsunobu Ebisu spoke vaguely about the upcoming game in this week's issue of Famitsu. It's an action game, but that's only what's been confirmed at the moment in terms of gameplay.
As part of the Famitsu interview, we're able to get a look at storyboards and concept art, which you can see above. Ebisu mentioned that the Japanese setting stems from Good-Feel's location in Japan and how the company understands what makes Japanese people laugh. At the same time though, he "has a feeling gamers outside of Japan will like it too…"
Leave a Reply