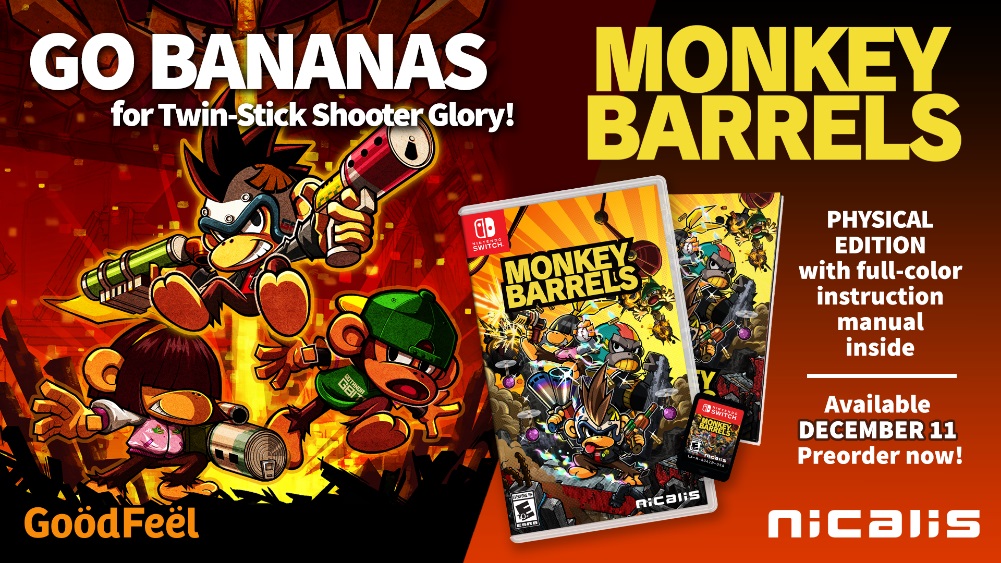 Nicalis has announced its latest physical release for Switch. Monkey Barrels, a twin-stick shooter developed by Yoshi's Crafted World developer Good Feel, will have a boxed copy in the west starting on December 11.
The physical version of Monkey Barrels includes a full-color instruction manual and a reversible cover insert with alternate artwork. Of course, you'll be getting the cartridge as well.
Monkey Barrels will cost $39.99 at retail.
Source: Nicalis PR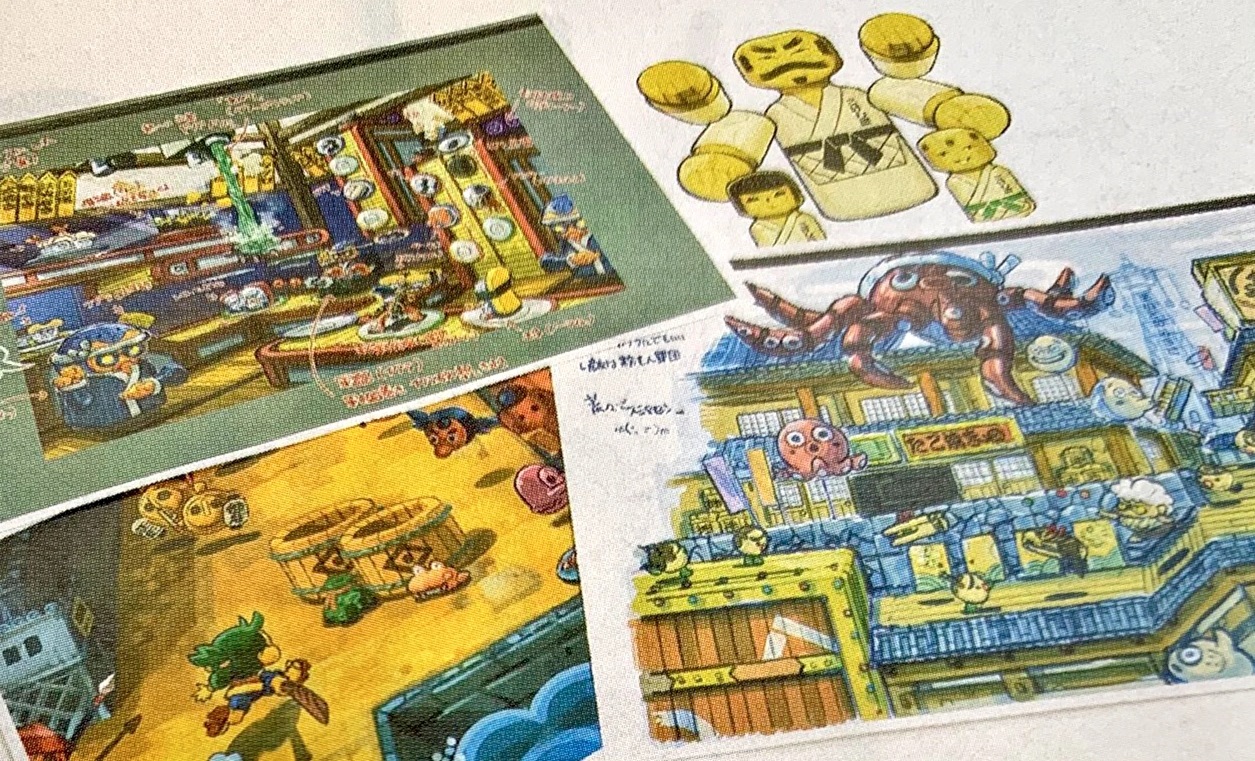 Good-Feel, the developer of several Nintendo titles including Wario Land: Shake It!, Kirby's Epic Yarn, Yoshi's Woolly World, and Yoshi's Crafted World, came out with its first self-published game Monkey Barrels last year. The studio is now working on its next project that's been teased for Switch.
Good-Feel president Etsunobu Ebisu spoke vaguely about the upcoming game in this week's issue of Famitsu. It's an action game, but that's only what's been confirmed at the moment in terms of gameplay.
As part of the Famitsu interview, we're able to get a look at storyboards and concept art, which you can see above. Ebisu mentioned that the Japanese setting stems from Good-Feel's location in Japan and how the company understands what makes Japanese people laugh. At the same time though, he "has a feeling gamers outside of Japan will like it too…"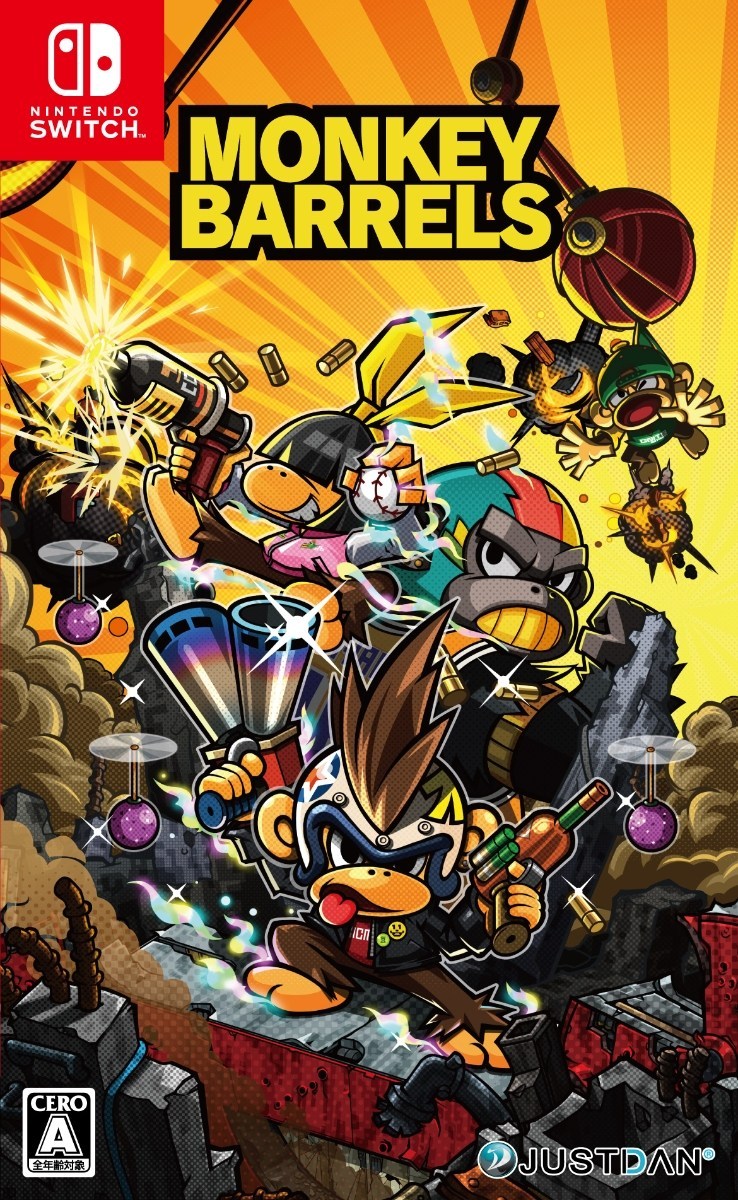 Monkey Barrels, the twin-stick shooter from Yoshi's Crafted World developer Good Feel, previously released on the Switch eShop. Retailer listings have now outed a physical version coming from Justdan International. It will launch on December 10.
Despite the lack of news for the west, Monkey Barrels already supports multiple languages worldwide. Given that, the physical version in Japan will likely include English as well.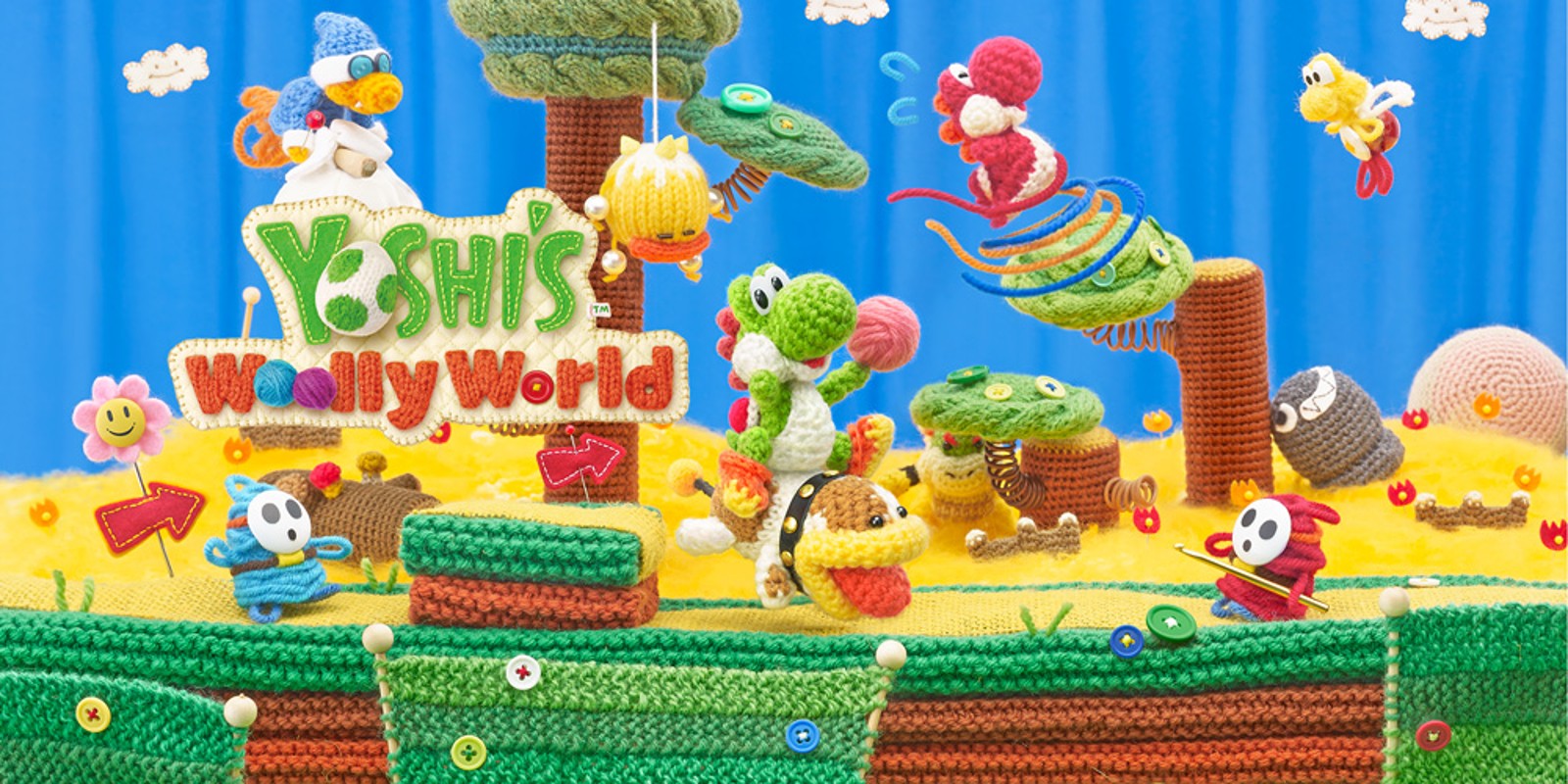 As it turns out, Yoshi's Woolly World had a bunch of potential tracks that didn't make it into the final game. Composer Tomoya Tomita was kind enough to share around a dozen pieces of music that were ultimately dropped.
Here's the full set: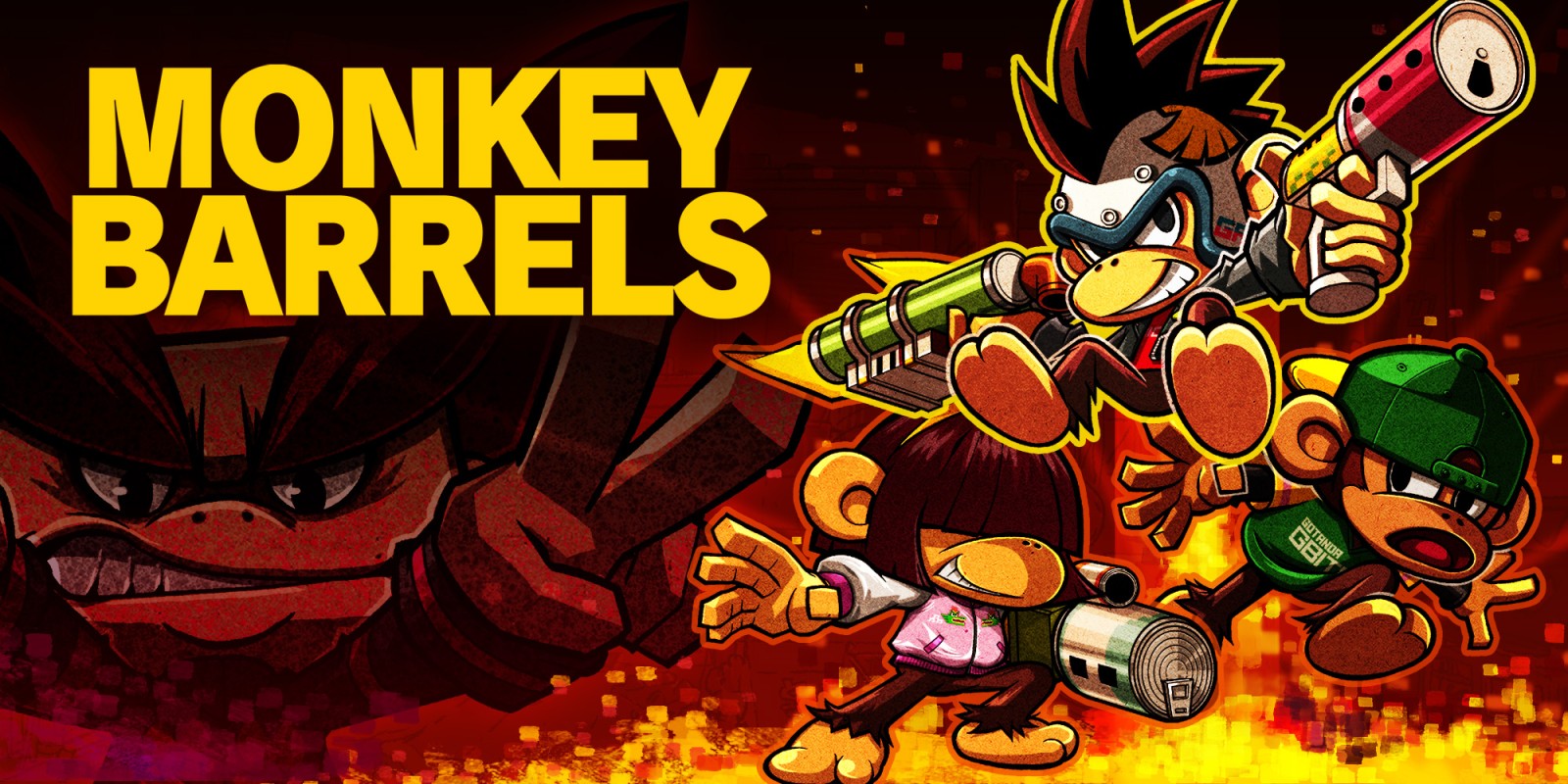 Monkey Barrels, Good Feel's action-packed shooter, launches on Switch this week. Take a look at some footage in the video below.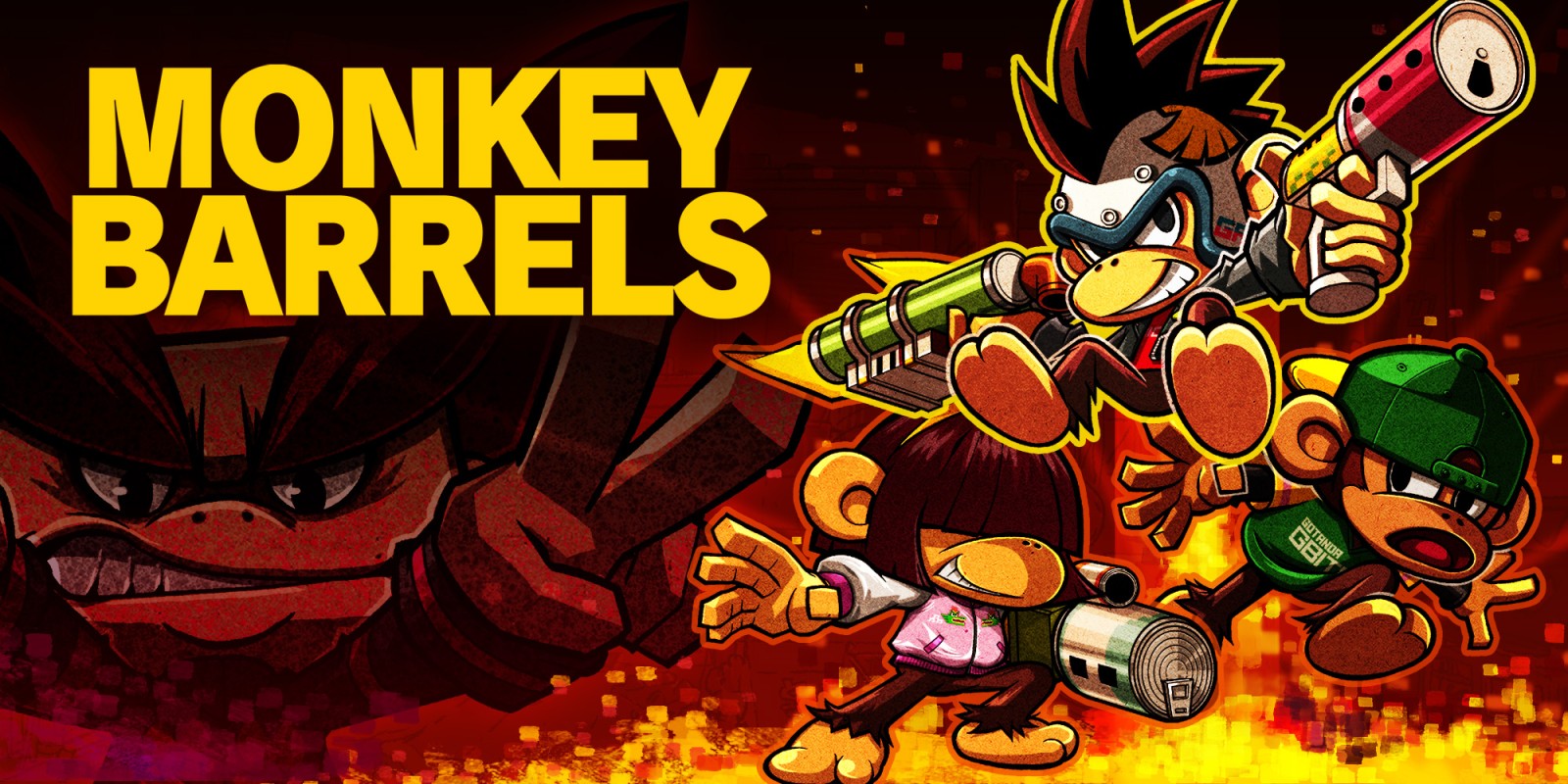 The eShop has updated with a listing for Monkey Barrels, a top-down shooter from Yoshi's Crafted World developer Good-Feel. That page provides an official overview with information.
Here are the full details: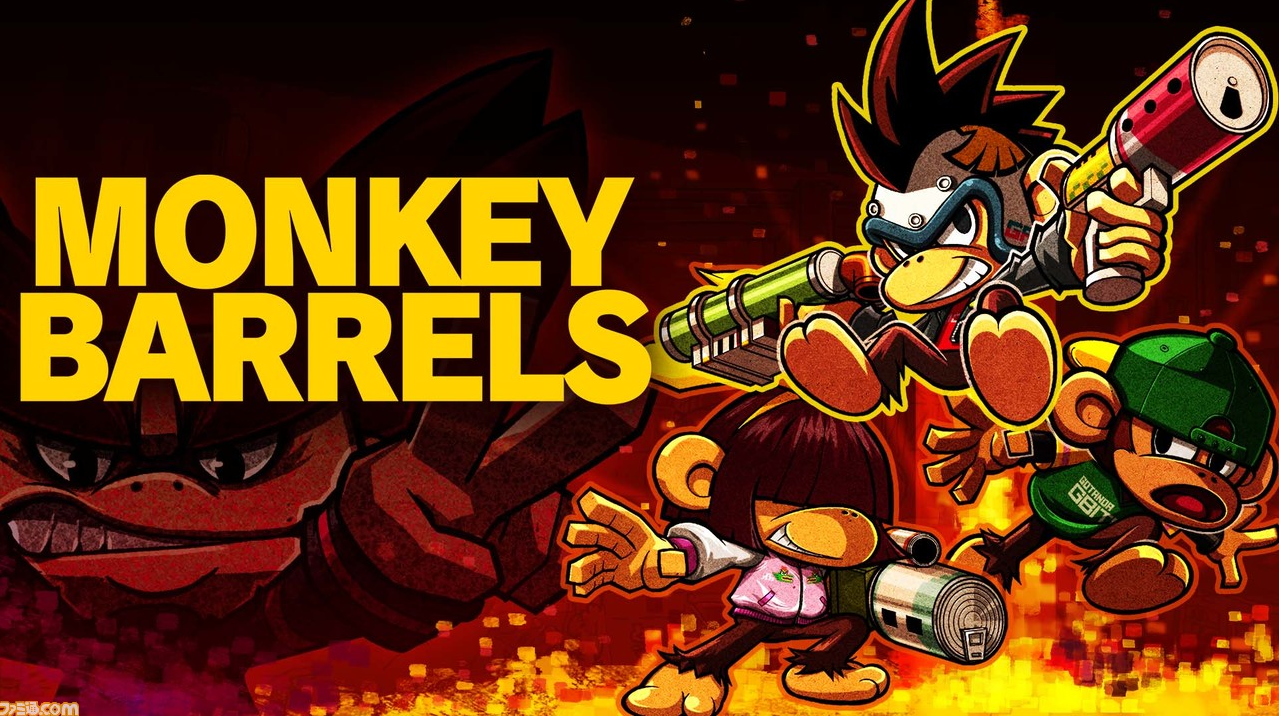 This week's issue of Famitsu has an announcement for a new game from Good-Feel: Monkey Barrels, a top-down action shooting game for Nintendo Switch. You move your character with the left stick while aiming with the right stick. There will also be online multiplayer for up to six players.
This will be the first game that Good-Feel have published themselves. They've previously done a lot of contract work for Nintendo – their most famous games are Kirby's Epic Yarn, Yoshi's Woolly World and Yoshi's Crafted World. The game will be released next week, on November 7. So far, it's only been confirmed for a Japanese release.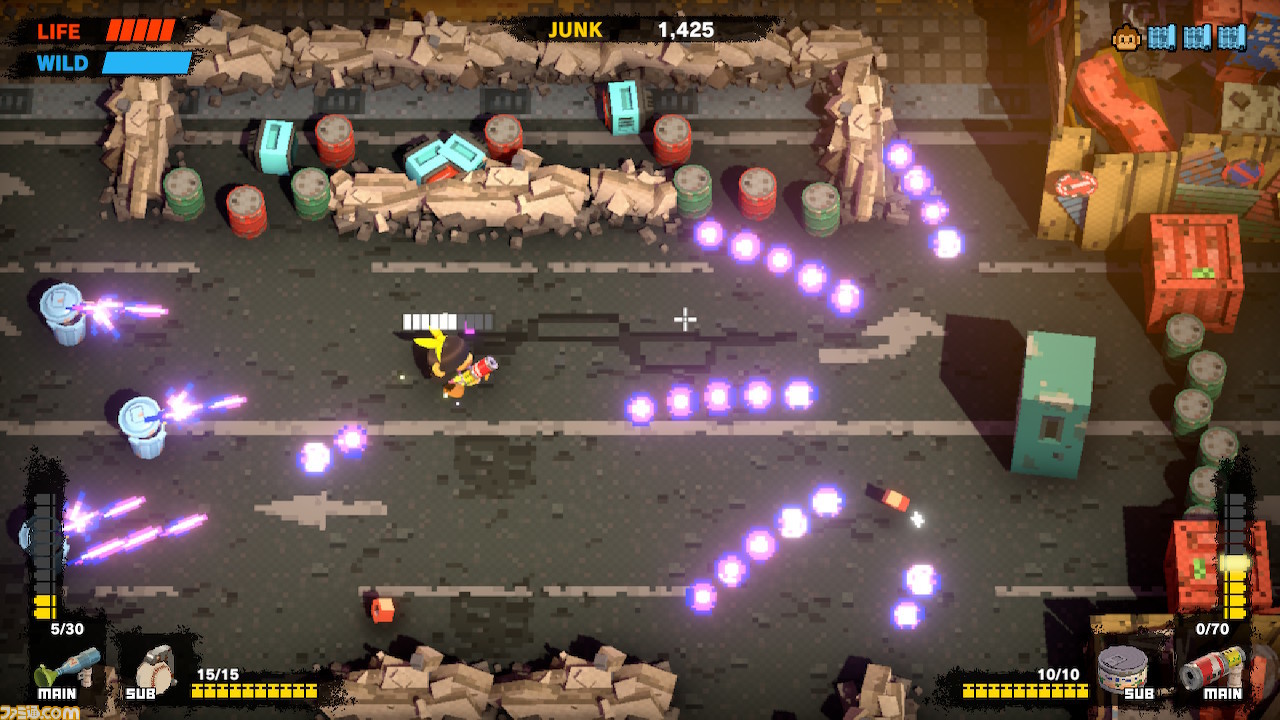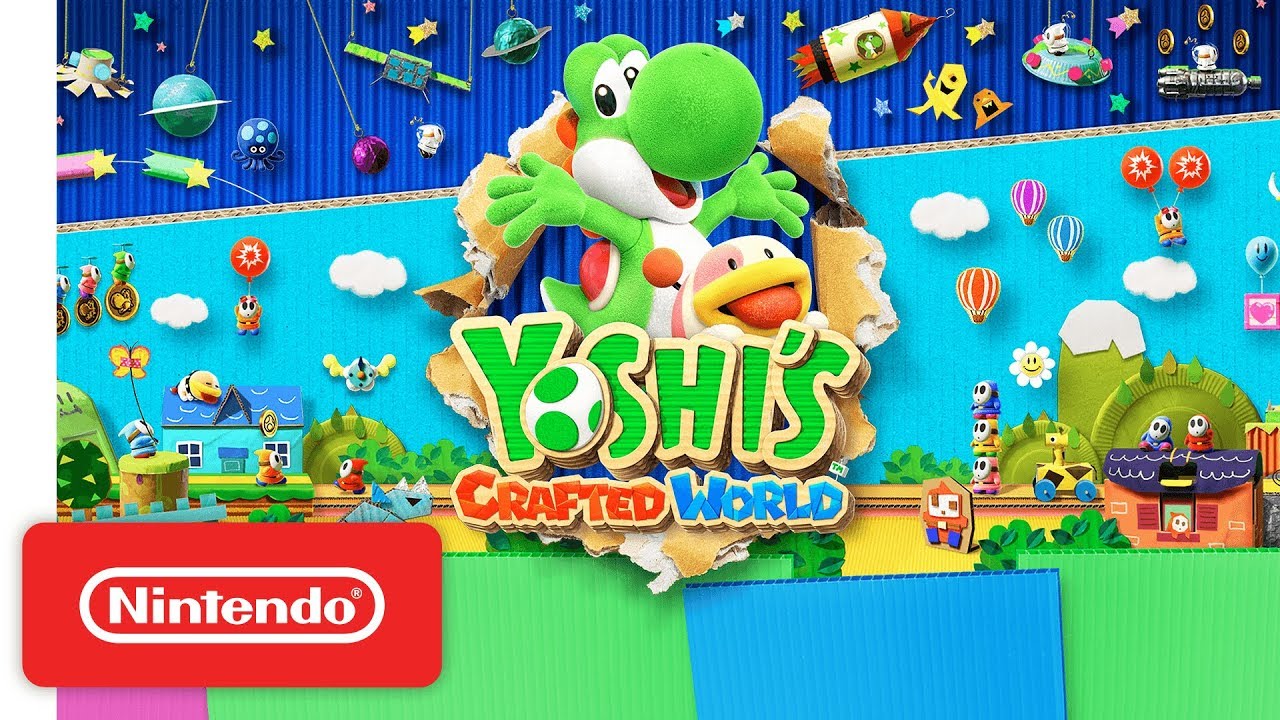 Last month's issue of Nintendo Dream had a big interview with the Yoshi's Crafted World development team. Nintendo's Takashi Tezuka, Nobuo Matsumiya, and Emi Watanabe participated in the discussion alongside Etsunobu Ebisu and Masahiro Yamamoto from Good Feel.
You can read our full translation of the interview below. In it, the team talks about how it settled on the final art style, the surprising kindergarten inspiration and how the game was built around that, the creation of the flip side gimmick, and more.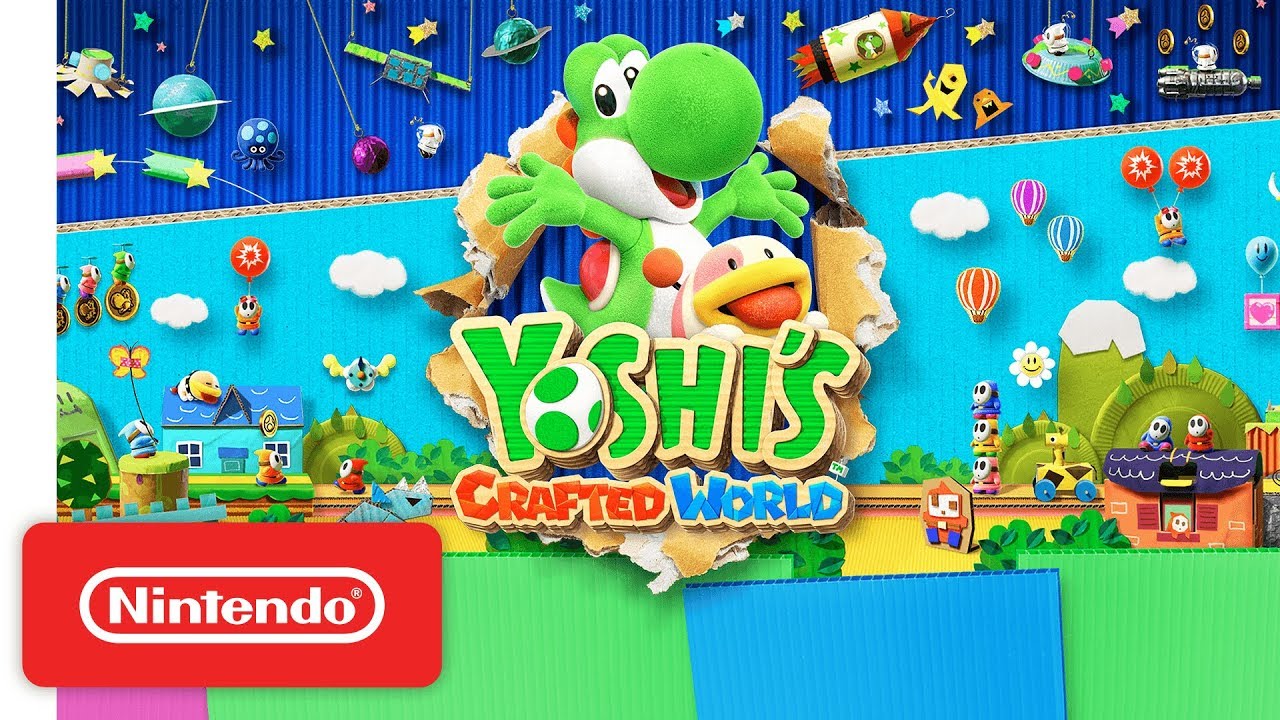 Nintendo and Good Feel have put out the first update for Yoshi's Crafted World. Version 1.0.1 has gone live for all players.
According to Nintendo, an issue has been fixed in which the game would not start when the player uses the analogue stick upon game start up. Other unspecified issued have also been addressed "so the player can enjoy the game."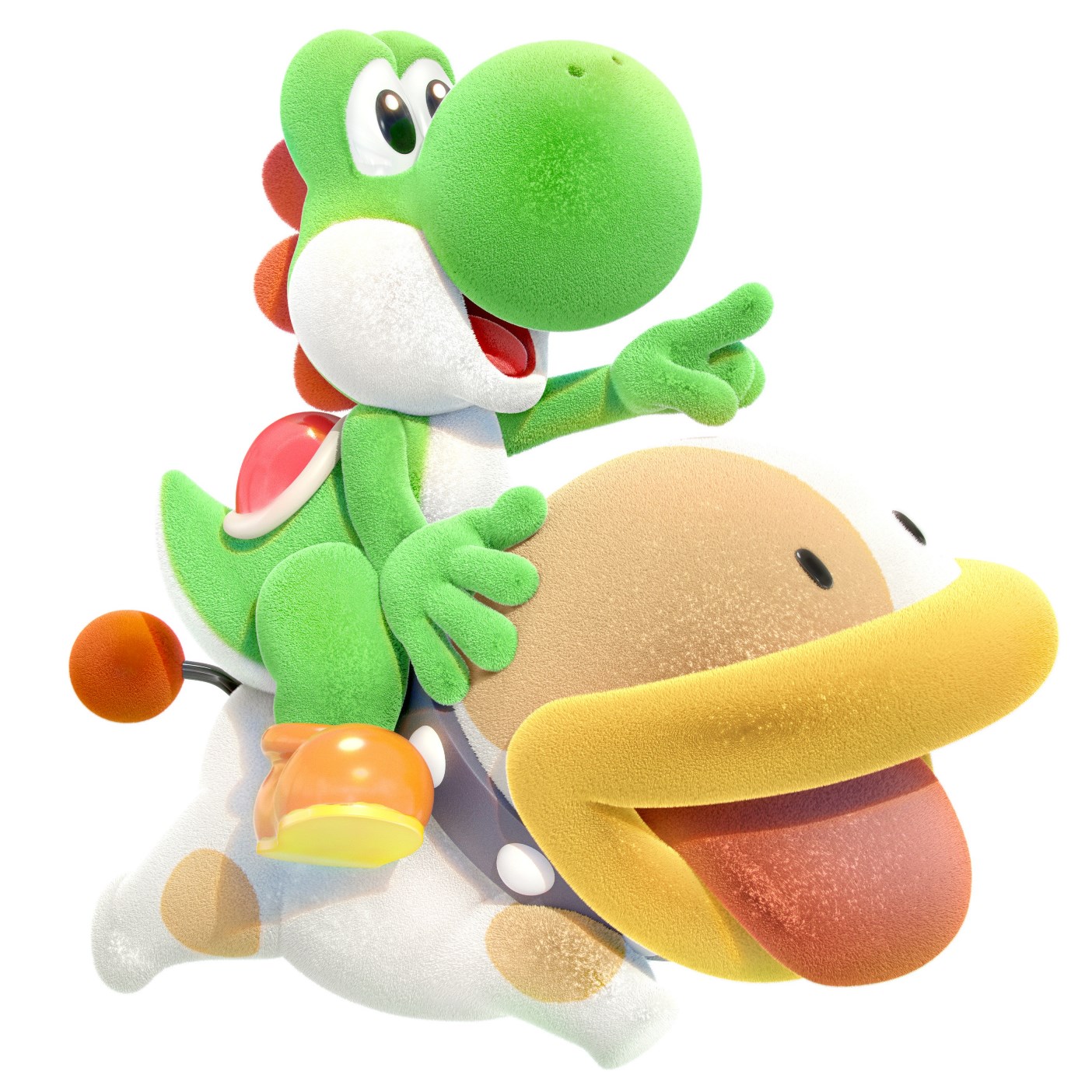 After making Yoshi's Woolly World on Wii U (and eventually 3DS), Good Feel continued with the IP to produce Yoshi's Crafted World on Switch. Members of the development team spoke about the project in-depth in this month's issue of Nintendo Dream.
According to director Masahiro Yamamoto, talks with Nintendo began before Switch launched. It was actually Nintendo who asked Good Feel is the company wanted to make another Yoshi game as opposed to the other way around. Also, due to Switch's nature of playing with others and a home console that can be taken on the go, that acted as a major point of influence and led to the idea of having two sides to the different stages.