Zelda: Breath of the Wild glitch gives player an incredibly powerful weapon – Attack Up +65,535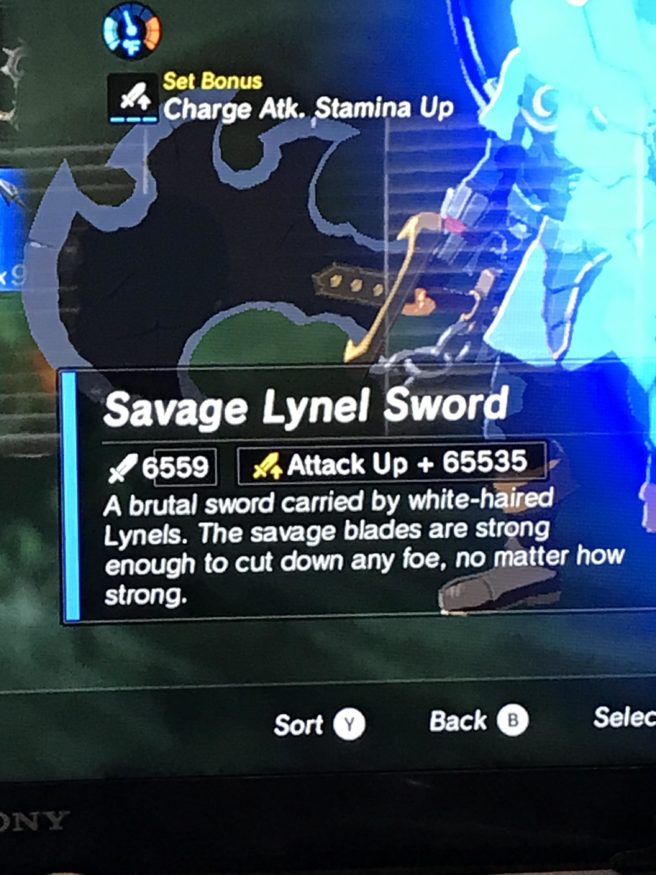 Update: Reddit users are now questioning the legitimacy of this glitch. Rather than playing on Switch, it's thought that this person instead modded the game on Wii U manually. We'll update this post if we hear anything further.
---
Original: Glitches in The Legend of Zelda: Breath of the Wild can result in all sorts of fun. The latest one, which happened to Reddit user Eastonator12, involves a weapon.
Eastonator12 took down a Lynel after playing the game on Switch. The game crashed, but everything was fine – except for one thing. The Savage Lynel Sword in the player's inventory carries damage of 6,559 with an "Attack Up" stat of 65,535. 65,535 is the maximum value for a 16bit unsigned integer in the world of programming, in case you're interested.
You can see Eastonator12 taking down the final boss in Breath of the Wild with just one hit of the sword with the video below.
Leave a Reply