Zelda: Breath of the Wild glitch turns off the cartoon shader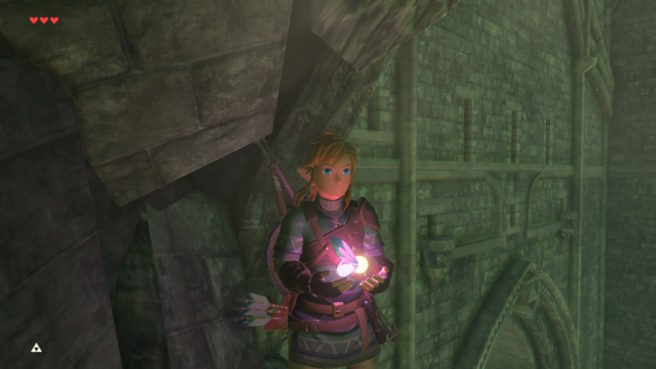 Nintendo came up with a unique art style in The Legend of Zelda: Breath of the Wild. In a way, it almost looks Wind Waker, but not quite to the same cartoonish extent.
But what would Breath of the Wild look like without its art style, you ask? Thanks to a glitch discovered by Reddit's Rangers_Of_The_North last month, it's possible to turn off the shaders.
Here's how he did it:
"While on the hunt for korok seeds on my master mode run, I discovered a strange glitch on the bridge over Lake Hylia. On the left side of the gate there is a broken concave section that I rested at. While zooming in to get a better look, I saw that Link's look has completely changed! He looks like a doll, he has a shine to him and the shadows on his body became realistic. Other things changed too, fire enchanted weapons, bombs, even Fierce Deity armor have altered looks. The lighting effects of fairies have an awesome glow to them too!"
Unlike some glitches, this one can be somewhat easily replicated. Game Informer was able to recreate it on their end.
And here's another look at the glitch's results:
Leave a Reply