Zelda Game & Watch has a neat Easter egg, comes with My Nintendo points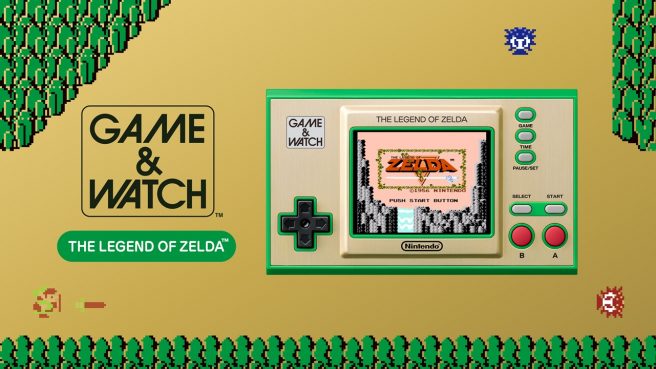 With the release of Game & Watch: The Legend of Zelda, a couple of interesting tidbits have come to light including a neat Easter Egg.
Over on the back of the device, you'll notice that there's a Triforce. Turn the lights off (or at least dim them), and you'll see that the design lights up. It's nothing overly major and it's something that can be easily missed, though it's a neat little detail.
Here's a close look:
Zelda game and watch. The back glows!!! #zelda35 #zeldagameandwatch #zelda pic.twitter.com/JJ040BjmC7

— bluejet (@bluejet07) November 12, 2021
Other than the Easter egg, also worth noting is that Game & Watch: The Legend of Zelda actually comes with My Nintendo points. Each unit comes with a piece of paper containing a code that can be redeemed on the site. Once you've claimed it, you'll receive 300 Platinum Points. These can be used on various rewards including a number of physical items.
Game & Watch: The Legend of Zelda was announced during E3 2021 earlier this year. It's the primary way that Nintendo is celebrating the 35th anniversary of the Zelda series. We did see Skyward Sword HD this past summer, but Nintendo previously confirmed that it has no additional plans. Zelda: Breath of the Wild 2 remains in development and is currently targeting a 2022 launch.
Leave a Reply