Zelda-inspired puzzle adventure game Weaving Tides coming to Switch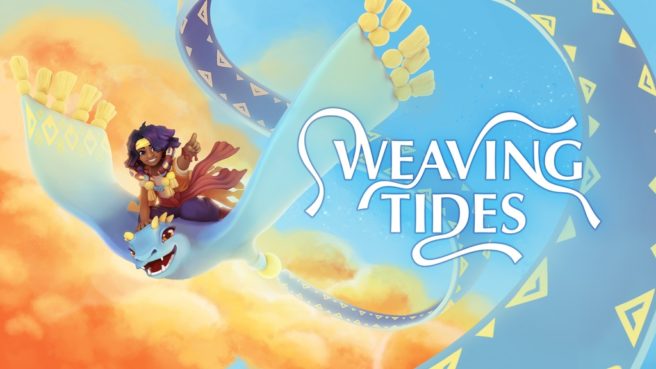 Follow the Feathers has managed to fund its Zelda-inspired puzzle adventure game Weaving Tides through Kickstarter. After raising over $40,000, the project has been secured for Switch. Crytivo will handle publishing.
We have the following overview and trailer for Weaving Tides:
Dive into a magical woven world on the back of your own carpet dragon! Explore the textile landscape, solve puzzles, challenge quirky creatures and unravel the great mysteries of a long forgotten past in Weaving Tides!
Key Features

Unique weaving gameplay: Stitch and cut your way through the textile landscape. Use the weavers abilities to wrap up your foes and conquer tricky zelda-like dungeons and puzzles. Choose the weaver which fits your playstyle and outfit them with mystic embroideries to further enhance their abilities.

Explore a vibrant woven world: Dive into an enchanting, textile landscape and be swept away by the colorful cast of characters with fully hand painted portraits and the captivating musical score.

Uncover hidden mysteries packed in a charming story: Gather eccentric allies on Tass' quest to find his parents, assemble fragments of the past and eventually unveil the long forgotten secrets of the woven world.

Creative Playground Mode: Unlock new, colorful ribbons for your Weavers during the campaign and use them in the playground feature to freely stitch and create your own digital embroidery.
Weaving Tides will launch for Switch in Q4 2020. You can contribute to the game on Kickstarter here.
Leave a Reply