Zelda: Ocarina of Time also heading to the North American Wii U Virtual Console tomorrow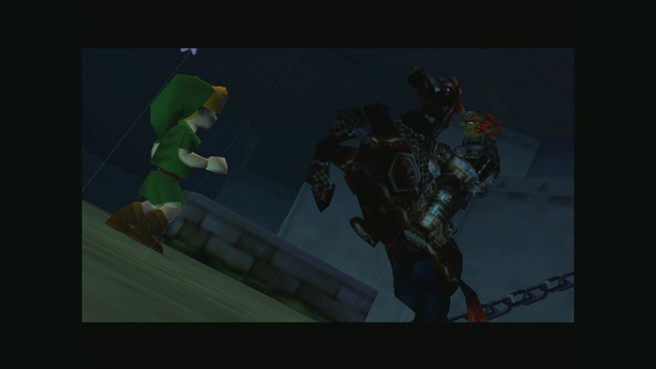 The Legend of Zelda: Ocarina of Time is launching on the North American Wii U eShop tomorrow, a listing on Nintendo's website confirms. It will be available as a Virtual Console download for $9.99.
Here's the official overview:
The Legend of Zelda: Ocarina of Time – one of the most critically acclaimed games ever made –returns on the Nintendo eShop for Wii U. Set off on a legendary journey to stop Ganondorf, who has plunged Hyrule into darkness. Travel through time as child and adult Link and experience Hyrule in peace and war to save the world and protect the Triforce.

Your quest takes you through dense forests and across wind-whipped deserts. Swim raging rivers, climb treacherous mountains, dash on horseback across rolling hills, and delve into dungeons full of creatures that fight to the finish to put an end to your adventures. As Link, you'll also travel through time to solve puzzles, save friends, and right Ganondorf's wrongs with the help from your trusty Ocarina of Time and the mysterious youth, Sheik. The Legend of Zelda: Ocarina of Time is one of Nintendo's most epic challenges ever and one of its most touching stories, and is an absolute must-play for Nintendo fans.
Zelda: Ocarina of Time was confirmed as one of Europe's Virtual Console releases for this week on Monday. Europe is getting Fire Emblem: Shadow Dragon and Advance Wars 2: Black Hole Rising tomorrow as well.
Leave a Reply