Zelda: Tri Force Heroes – Miiverse Miiting part 1 with the game's director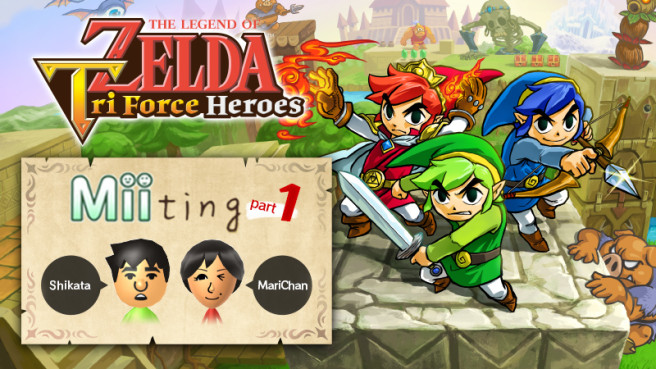 Yesterday, Zelda: Tri Force Heroes director Hiromasa Shikata stopped by Miiverse to chat a bit about the new 3DS game. While he didn't reveal anything overly major, he did comment on the doppels, multiplayer, and more.
Head past the break to read the Miiting in full. It sounds like we'll also be getting part 2 at some point in the future.

Leave a Reply