Zen Studios announces Williams Pinball Volume 2 for Pinball FX3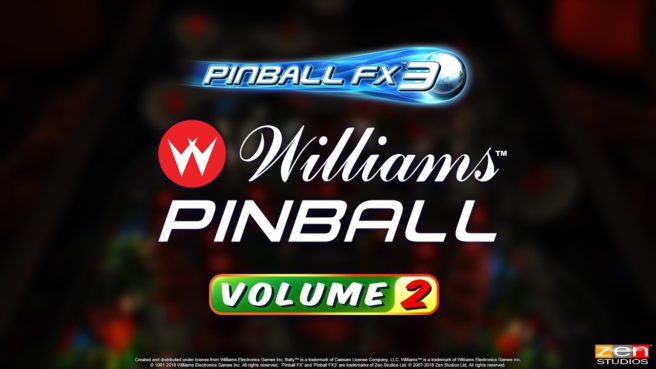 Zen Studios announced today that it will be continuing its efforts with the Williams Pinball collection for Pinball FX3. The Party Zone, Black Rose, and Attack from Mars will soon be available as new tables on Switch.
Here's what fans can expect:
Just as Williams Pinball Volume 1 featured a dragon bursting to life and a fisherman reeling 'em in, the remastered 1990s classics in Williams Pinball Volume 2 are enhanced in similar ways. In The Party Zone, host Captain B. Zarr comes to life as a 3D interactive character parading around on a giant rocket, while Attack from Mars fires missiles upon a flying saucer circling the playfield, thanks to the orders barked by a 3D-animated general. At the same time, Black Rose, Queen of the High Seas, captains her fully 3D-animated ship across a spinning globe as you loot a treasure chest and fire an interactive cannon. Of course, classic simulations are still available for anyone craving the most authentic arcade experience.
We also have the following trailer:
The Williams Pinball Volume 2 launches December 4. Pricing is set at $9.99.
Source: Zen Studios PR
Leave a Reply