Zombie Rollerz: Pinball Heroes announced for Switch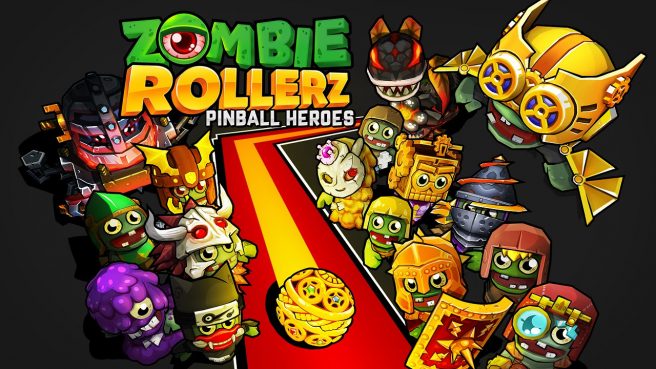 Publisher Daedalic Entertainment and developer Zing Games today announced that Zombie Rollerz: Pinball Heroes is heading to Switch. The game, which features a mashup of pinball, zombie defense, and rogue-like elements, will be hitting the console before the end of 2021.
Zombie Rollerz: Pinball Heroes has players taking on hordes of zombies. The game features ten different heroes, with each one having their own special ability to shoot zombies. Start out by choosing a hero, hopping aboard the Pinball Ballista, battling zombies, and then taking on a boss at the end.
A total of four worlds are included that can be explored via the overworld map. With its rogue-like elements, Daedalic and Zing Games say that no playthrough is the same. Also worth noting is that players can find and unlock a ton of helpful powers and items to boost their hero.
Going more into the numbers, the title has 50 different types of zombies, 11 boss fights, and over 300 trinkets and skills to unlock, including legendaries.
Watch a trailer for the game below.
Zombie Rollerz: Pinball Heroes will be sold digitally for Switch via the eShop. Stay tuned for a final release date.
You can visit the game's official website here.
Source: Daedalic Entertainment PR
Leave a Reply