Ace Attorney 6: Edgeworth and Simon confirmed, livestream next week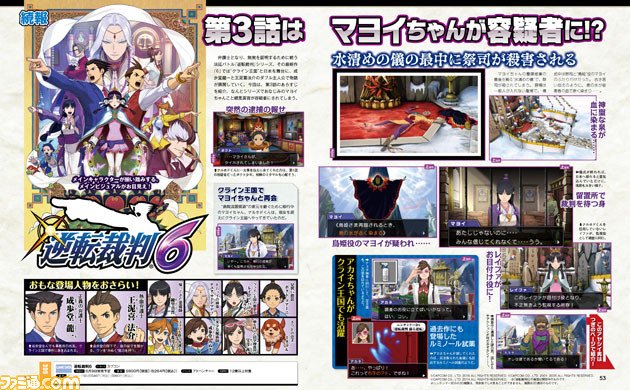 A preview image for this week's Famitsu coverage of Ace Attorney 6 has revealed some exciting news: both Simon Blackquill, the rival prosecutor in Dual Destinies, and fan favorite Miles Edgeworth will make an appearance in the game. What exactly their role is remains to be seen – either way, Ace Attorney 6 seems to be full of characters from previous games.
Perhaps we will learn more about Edgeworth's and Simon's roles in the game next week – that is when Capcom will hold a special livestream where they will talk about the game itself, "collaboration projects" and more. Unlike many such streams from Japanese companies, this broadcast will also be streamed via both Youtube Live here and on Capcom's Twitch channel, so international viewers should be able to watch this comfortably.
Leave a Reply