After the latest info drop from Famitsu, Capcom has updated the Ace Attorney 6 website, including footage and images of the new characters. You can check all of them out below!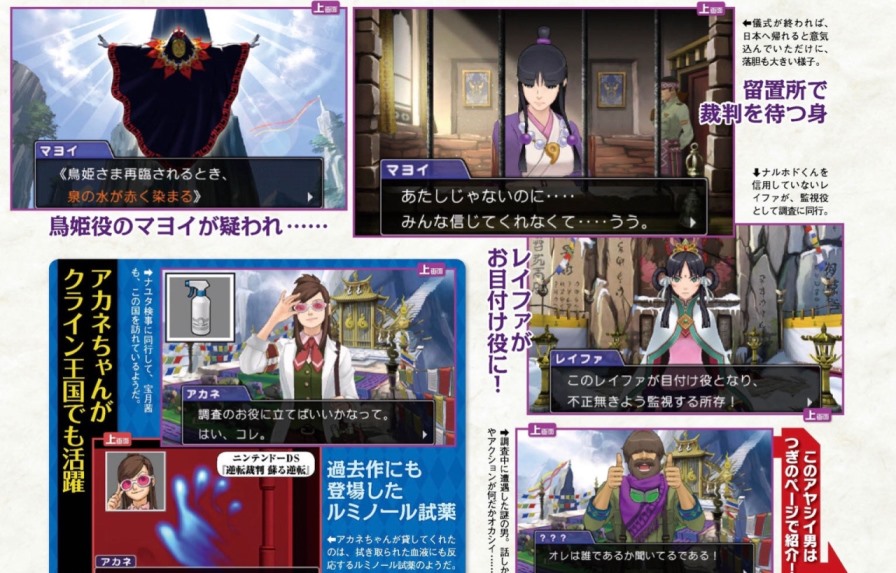 Phoenix Wright: Ace Attorney – Spirit of Justice is covered quite extensively in the latest issue of Famitsu. The magazine goes over episode 3, and introduces new characters in the process.
Here's the lowdown:
– Maya arrested on suspicion of murder when a priest is killed during the final rite of her training
– Both were alone at the time in the shrine
– When the murder happened, Maya was playing the role of the country's mythical bird princess
– Said to have protected the country in a time of conflict
– The bird princess is so popular there's a show based off of her, "Torisaman" (a play on "Tori", bird, and "Tonosaman", the JP name for the Steel Samurai)
– Nayuta returns to Kurain to take the case
– Ema is traveling with him
– She offers to help Phoenix in his investigation with the old Luminol magic
– Two new characters are revealed who have direct ties: Nanashiino Ganbe and Saara Aatam
– Nanashiino Ganbe: a man so amnesiac he's appended "Tentative" to his own name
– Saara Aatam: the victim's wife
– Aatam seems to be hiding something
– This leads to the re-introduction of the Psyche-Lock system
– Druk: leader of the revolutionary forces known
– Inga Karakhul Kurha'in: Rayfa's father
– Inga is not only the husband of the queen but the Minister of Justice in the country, making his struggle against the revolutionaries that much more personal
– Revisualization makes its return
– Unlike AA5 where the process was shown as moving from left to right, here it's visualized as diving "into" the screen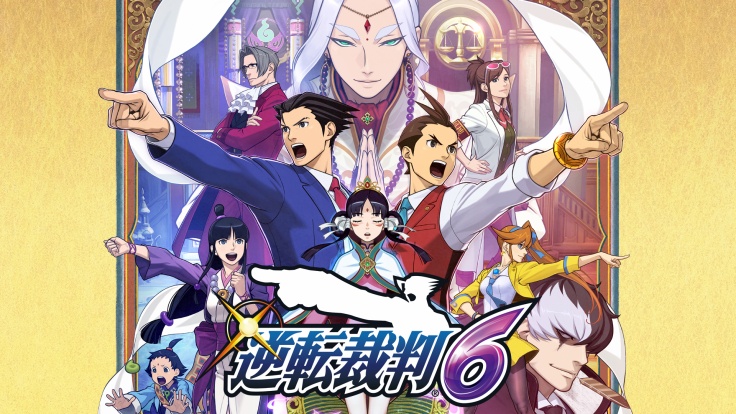 Ace Attorney 6 is now available for pre-load in Japan. 3DS owners can purchase the game now and download most of the data, with only a small update needed at launch to begin playing.
The download for Ace Attorney 6 clocks in at 6,624 blocks. That translates to 828MB.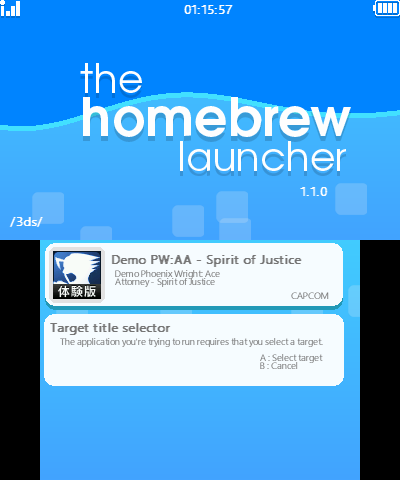 Seems that the Japanese demo of Ace Attorney 6 may have turned up some extra info on the game. The demo's English file name is coded as "Ace Attorney: Spirit of Justice", which could very well be the title of the game. However, the text could just be a placeholder, a work-in-progress, or Capcom could even change the name if there are too many objections.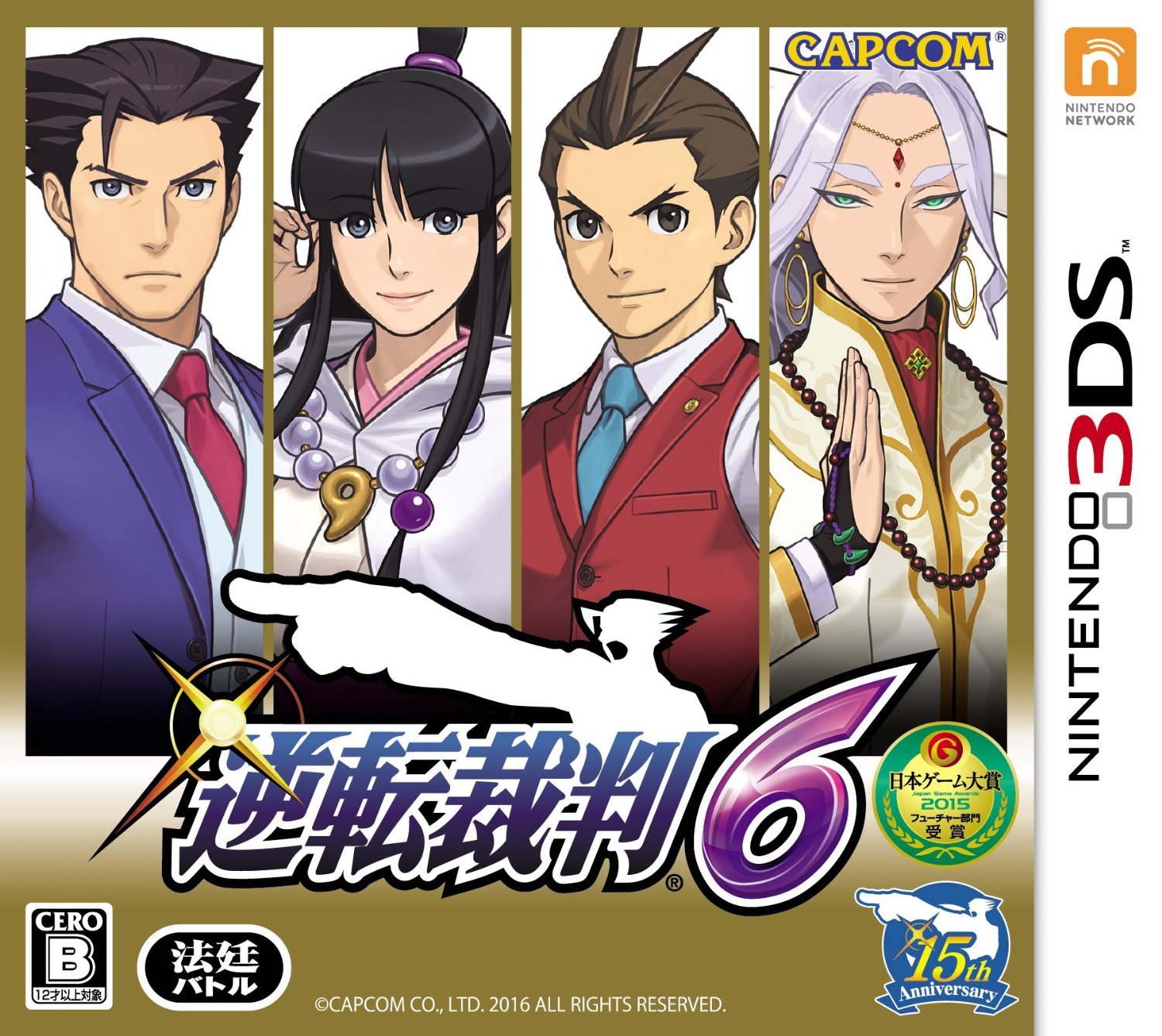 Capcom has brought out a demo for Ace Attorney 6 in Japan. Users can go through the game's opening episode and watch the opening animation. Stereoscopic 3D is also supported.
Ace Attorney 6 is just a month away from launching in Japan, as it's scheduled for June 9. We also know that Capcom will localize the title at some point for overseas fans.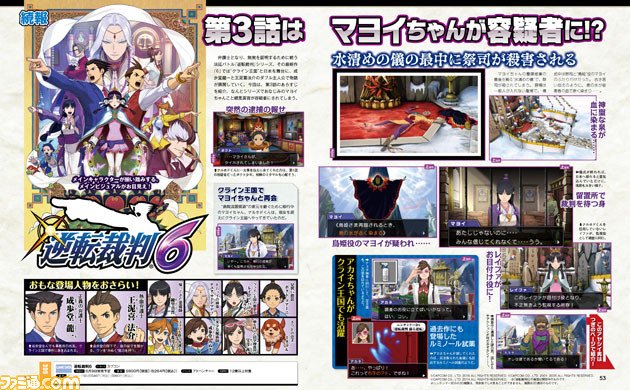 A preview image for this week's Famitsu coverage of Ace Attorney 6 has revealed some exciting news: both Simon Blackquill, the rival prosecutor in Dual Destinies, and fan favorite Miles Edgeworth will make an appearance in the game. What exactly their role is remains to be seen – either way, Ace Attorney 6 seems to be full of characters from previous games.
Perhaps we will learn more about Edgeworth's and Simon's roles in the game next week – that is when Capcom will hold a special livestream where they will talk about the game itself, "collaboration projects" and more. Unlike many such streams from Japanese companies, this broadcast will also be streamed via both Youtube Live here and on Capcom's Twitch channel, so international viewers should be able to watch this comfortably.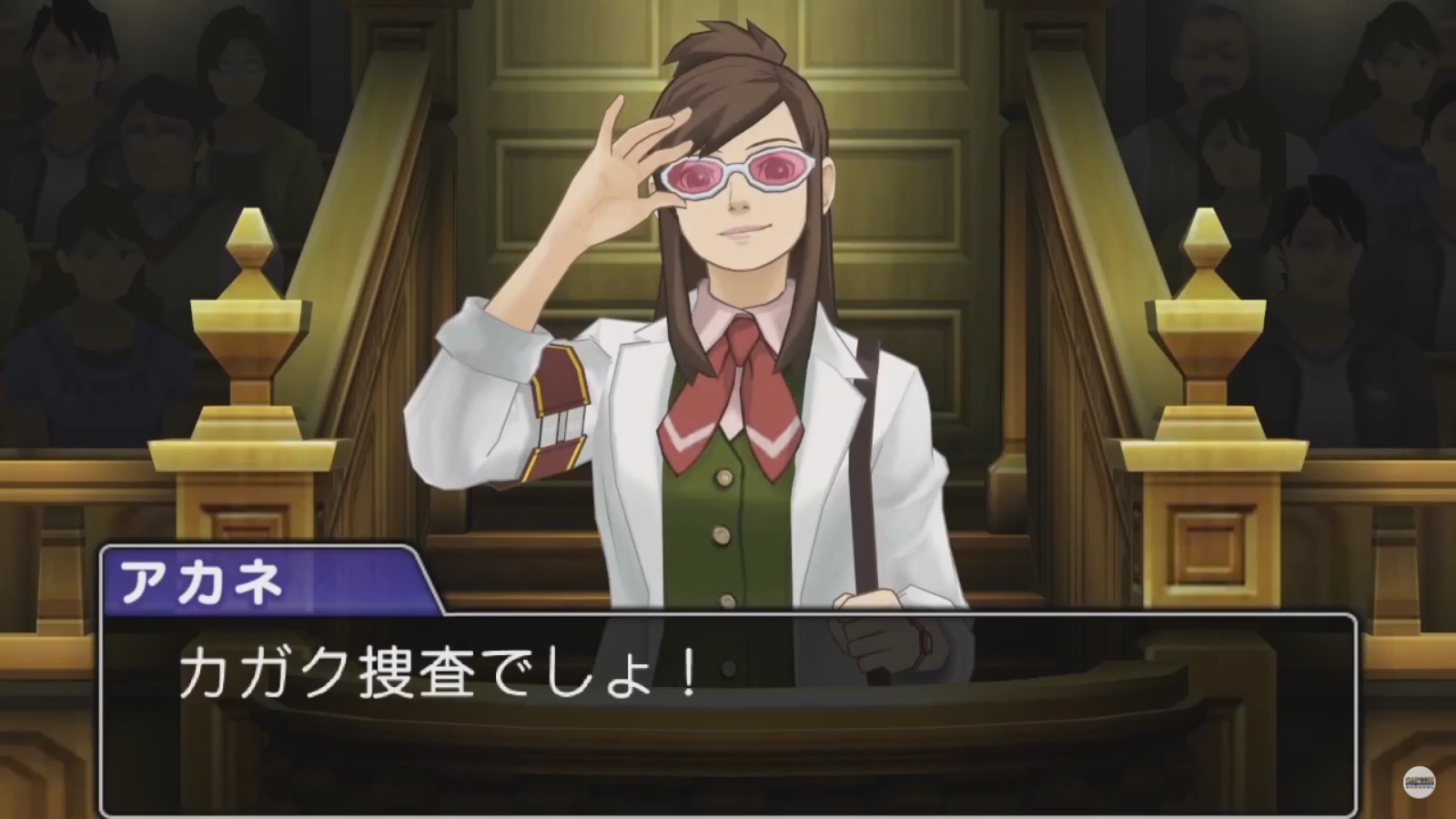 Capcom has come out with a new commercial for Ace Attorney 6, which is releasing in Japan on June 9. View it below.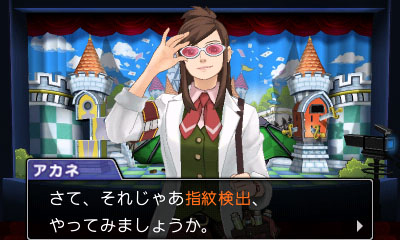 Japanese gaming event NicoNico Choukaigi is currently running, and the stage show included a live demo of Ace Attorney 6 gameplay. You can watch archived footage of the demo below.
There was also a 15-second commercial for the game, although a better quality version should be airing later in the week.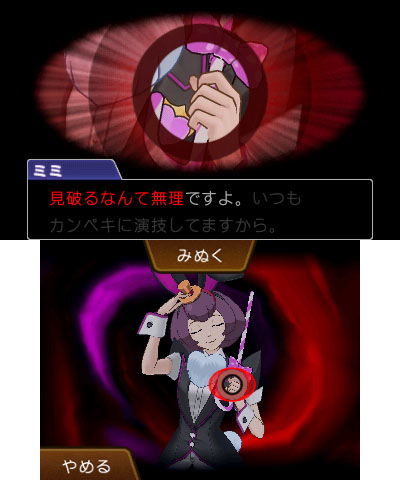 The new screenshots from Ace Attorney 6 showed off a few features of the game that Capcom has now detailed: Bracelet Power and Detective Memo.
Bracelet Power is a returning feature that lets Apollo (and the player) pick up on tiny details that might mean a suspect is lying or hiding information. The bracelet will react whenever there is some suspicious about an opponent's dialogue, at which point the player can tap the lower screen to put the testimony in slow-motion and try and get the truth. Detective Memo, meanwhile, is a feature that lets players see what their current goals are, ideally for players who left the game for some time and forgot what to do.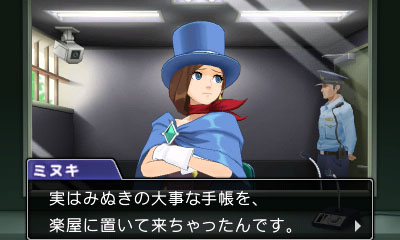 Capcom has sent out a handful of new Ace Attorney 6 screenshots. Find today's images in the gallery below.