Another two Xenoblade Chronicles X designers introduced, including Sin & Punishment 2 art director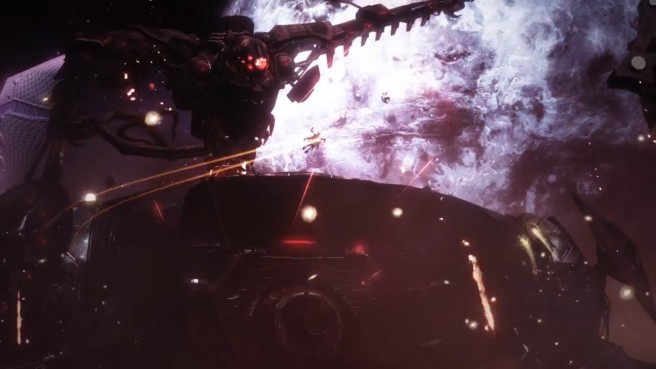 Xenoblade Chronicles X director Tetsuya Takahashi returned to the game's Japanese Twitter account today and introduced another two designers.
First up is Yasushi Suzuki, who is leading the way on enemy mechs:
"Returning to the original subject, today I'll present Mr. Yasushi Suzuki. His skills are top-notch, be it for character, mecha or landscapes design. I'd meant to work with him one day and this wish has finally come true with this project."

"For this project, he's mainly in charge of enemy mechs. The huge mech that appears in the last cut of the previously released [promotional video] (E3 2013) was also designed by him!"
For those wondering, Yasushi Suzuki worked as character and effects designer on Sin & Punishment for the N64, and as art director on Sin & Punishment: Star Successor.
The second designer introduced is Raita Kazama. Here's what Takahashi said about him:
"Next up is Mr. Raita Kazama. I believe some people already know him, as he's also drawn beautiful images for the previous Xenoblade."

"For this project, I've mainly asked him to design the alien NPCs and the primitive lifeforms inhabiting the planet. Despite being an illustrator with a delicate touch, he himself is the macho bodybuilder type, lol."
Leave a Reply