Axiom Verge heading to Wii U later this year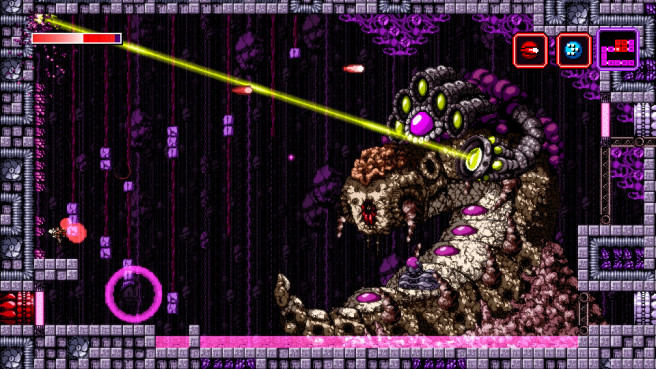 Axiom Verge is making its way to Wii U, creator Tom Happ has announced. A release is planned on the eShop later this year.
Here's a brief overview of the game:
Axiom Verge is a retro-style action-platform-exploration game done in a 16-bit style and was heavily influenced by games like Metroid, Contra, Blaster Master, and other classics, but with very modern design sensibilities. It also gives you power over glitches like those found in classic games, allowing you to scramble enemies, corrupt environments, and enter hidden areas as you explore this hostile alien world and uncover your role within it.
Axiom Verge features more than 40 weapons and tools, close to 100 upgrades, over 80 creatures, nearly 1,000 rooms, and six supported languages: English, French, Italian, German, Spanish, and Brazilian Portuguese.
Happ suggested that a Wii U version of Axiom Verge would happen last June. As for 3DS, bringing it to that system would be "more difficult since the hardware is so completely different."
Source: Axiom Verge PR
Leave a Reply