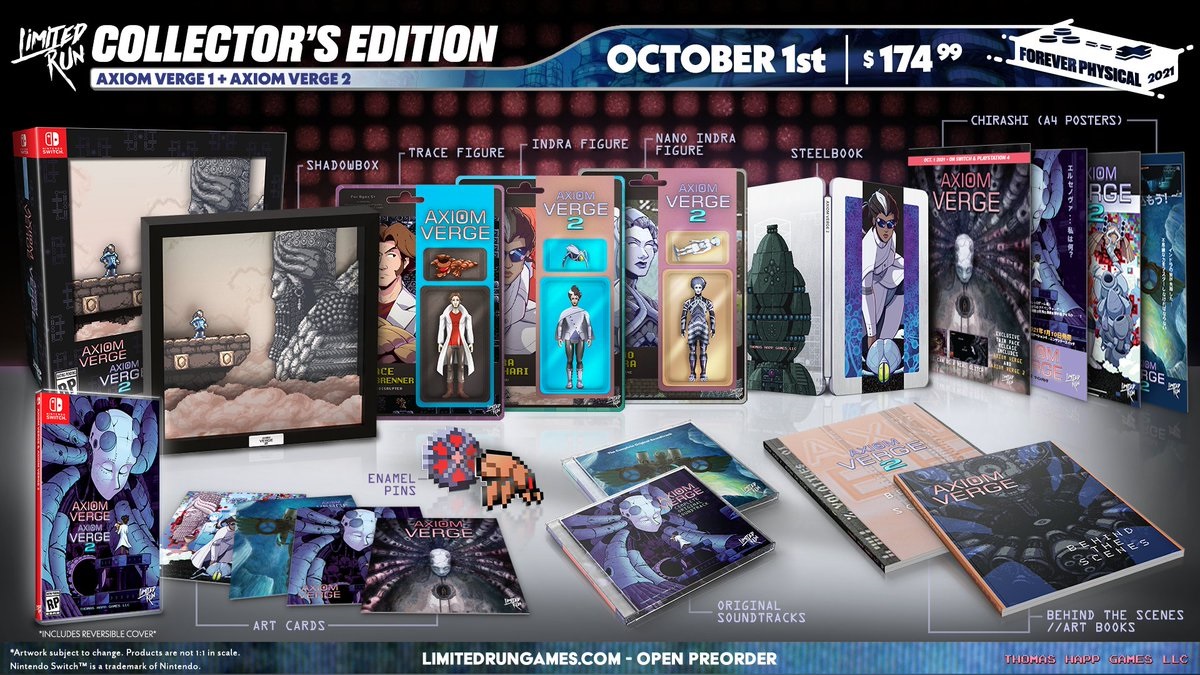 We previously reported that Limited Run Games would be teaming up with Thomas Happ for a physical release of Axiom Verge 2. The company followed up with additional details today.
Aside from Axiom Verge 2 itself, it also looks you'll be able to pick up the Axiom Verge 1+2 Double Pack, and even some merchandise. Collector's editions are also planned. You'll be getting a bunch of goodies here like original soundtracks, art books, art cards, figures, posters, and a steelbook.
Here's some information about Axiom Verge 2: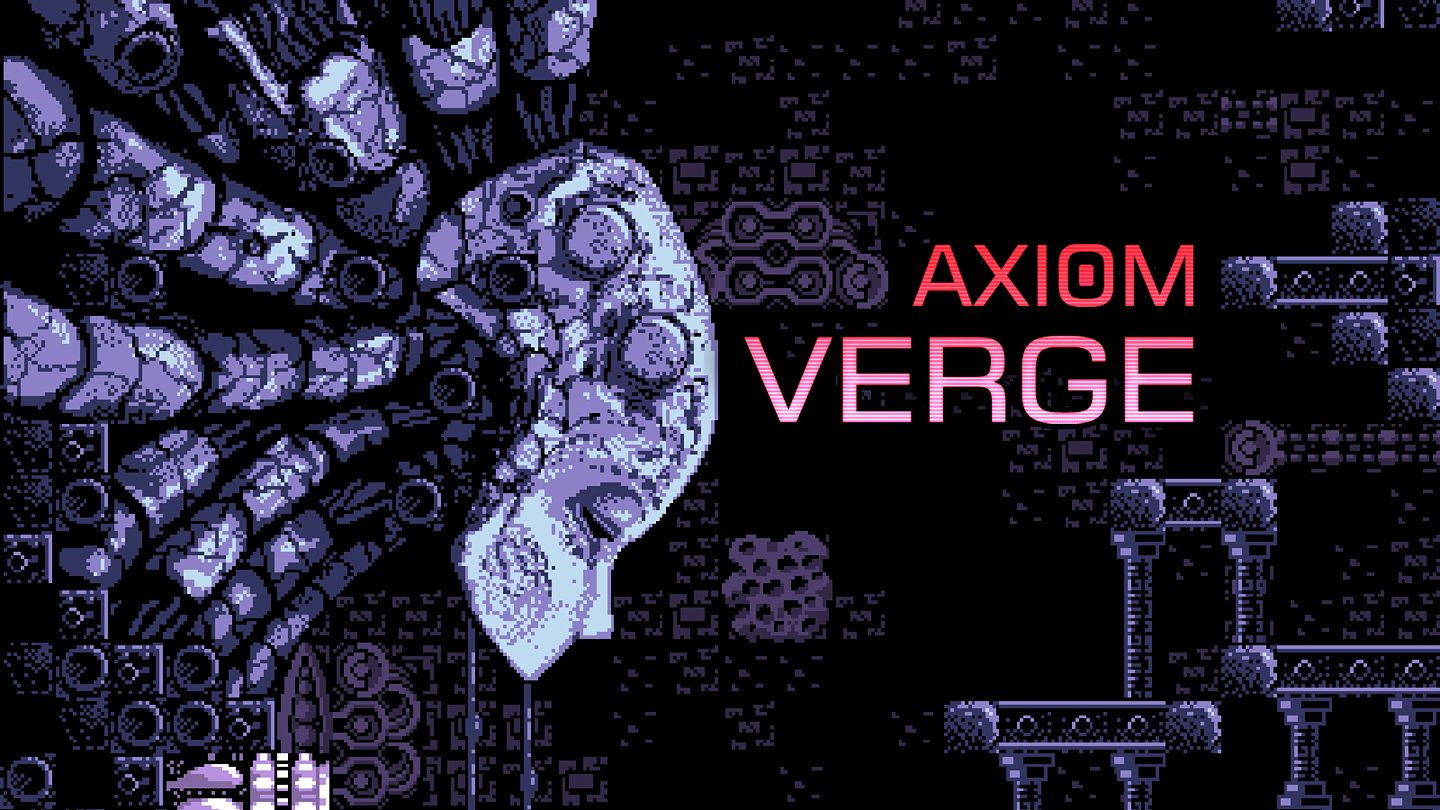 Much of the discussion surrounding the Axiom Verge series has focused on the game's upcoming sequel. But six years after its initial launch, creator Thomas Happ is planning Axiom Verge 1's first ever free content update with a Randomizer Mode.
Here are all of the notable details (minor spoilers):
Hello my beautiful indie darlings. This week on NEP, join Oni Dino and Karen on some big topics! We're talking The Game Awards: is it really a good celebration of video games? Is it really the biggest night in gaming? We also discuss the Nindie Showcase from earlier this week (including weighing in on the Gleamlight backlash)—Reggie says it best: indies are the most important in the industry! We also chat Resident Evil 3 Remake, and Oni Dino has tips for the newly released, unconventional JRPG, SaGa Scarlet Grace: Ambitions.
If you're enjoying NEP, please consider giving us a 5 star review on Apple Podcasts, aka new iTunes. It's incredibly helpful in getting us exposed to new listeners through algorithms, so we would greatly appreciate your help. Thank you for listening!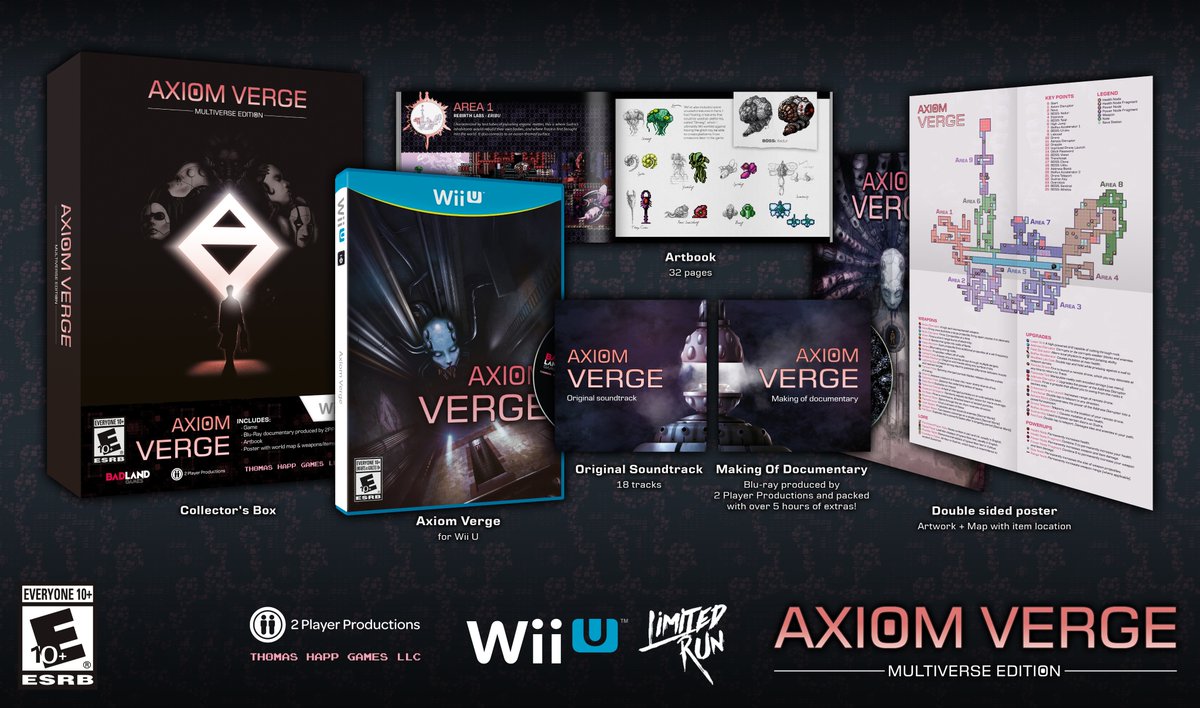 Limited Run Games is now taking pre-orders for two new products. The physical version of Axiom Verge for Wii U is up here while Bomb Chicken is here.
Axiom Verge comes with a few extra goodies. Aside from the game, you'll receive a double-sided poster, "The Art of Axiom Verge" art booklet, an exclusive "Making Of" documentary Blu-ray, and an original soundtrack on physical CD.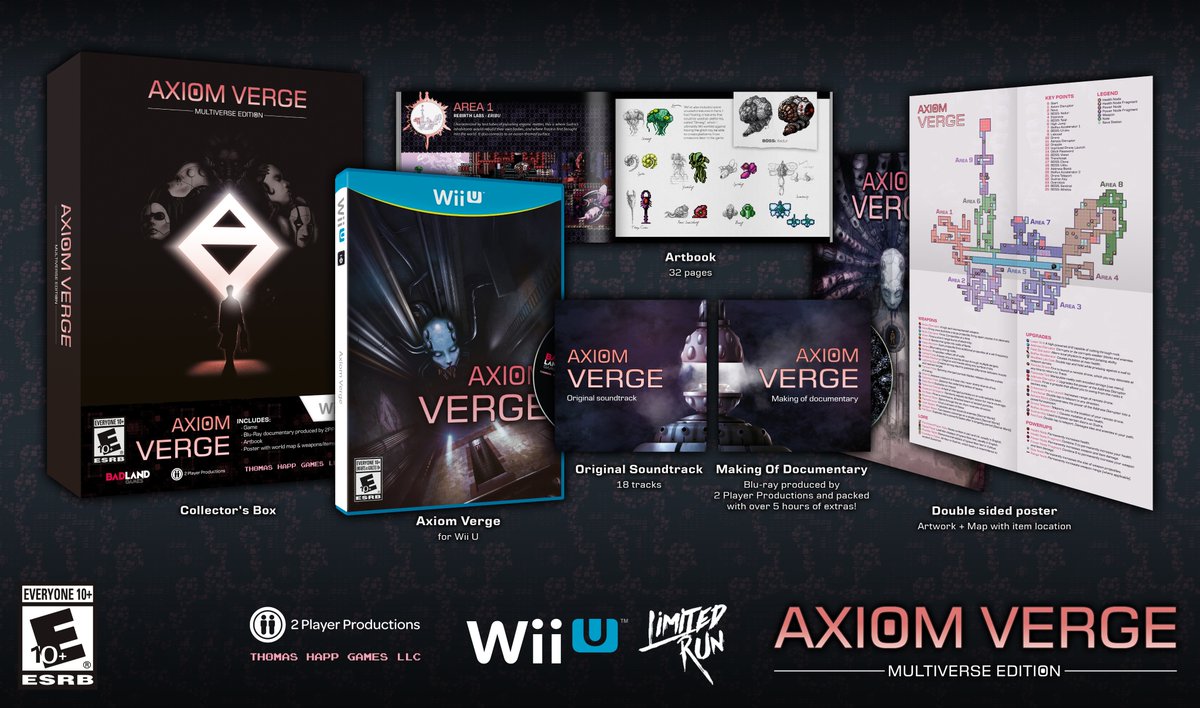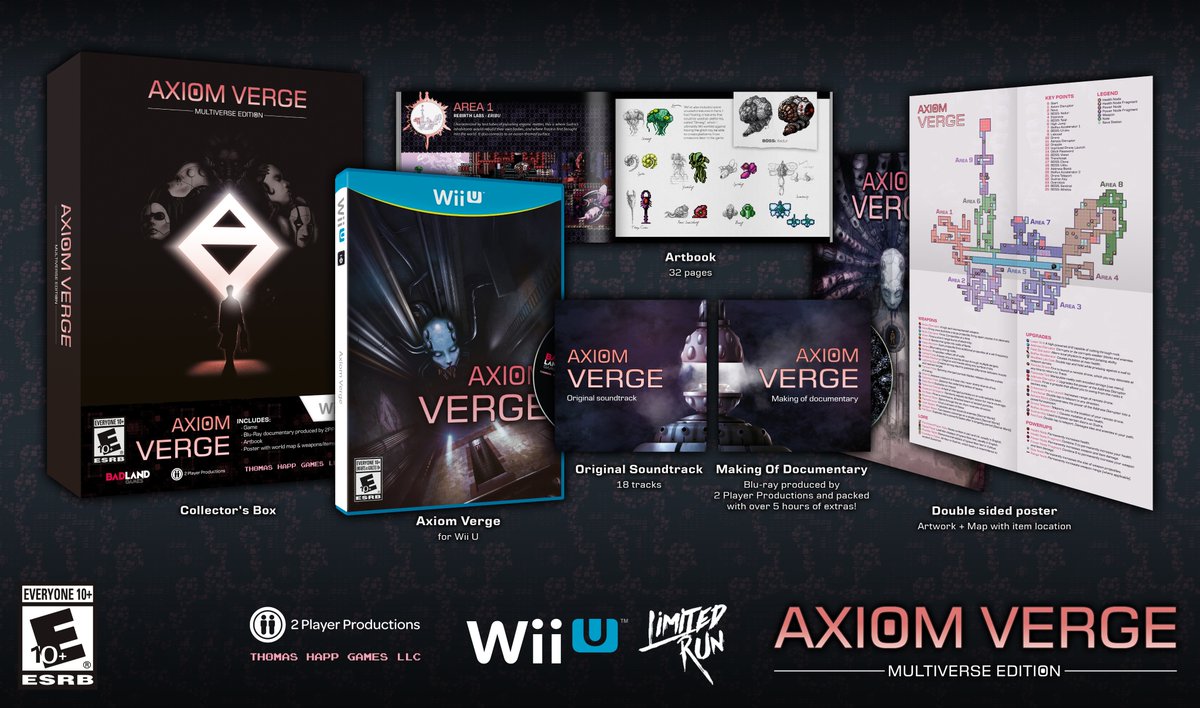 Limited Run Games announced today that the physical version of Axiom Verge for Wii U will be available to pre-order on its website at the end of this month. It came as a bit of a surprise, given that BadLand Games had first made the release known two years ago and it's been relatively quiet since.
GamesIndustry now has some insight into the situation, and as it turns out, things became very complicated with a bit of a legal battle between Limited Run and BadLand. Here's a summary of what happened: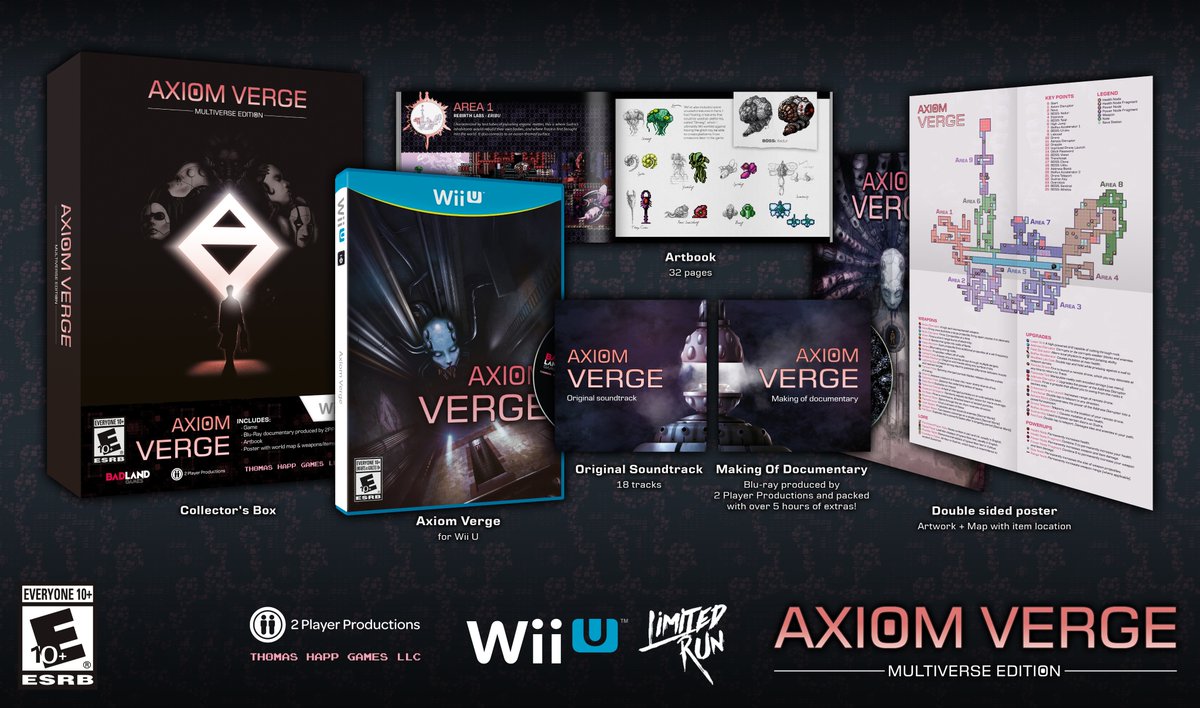 It was just over two years ago that a physical version of Axiom Verge for Wii U was revealed. Oddly, it never materialized.
Despite Badland having announced the original Wii U retail release, it looks like Limited Run Games has taken things over. The company says that this came about following "several years of struggle (and an ongoing legal battle over a huge amount of lost money at the hands of BadLand Publishing)". The game will be available to order starting March 29 at 7 AM PT / 10 AM ET.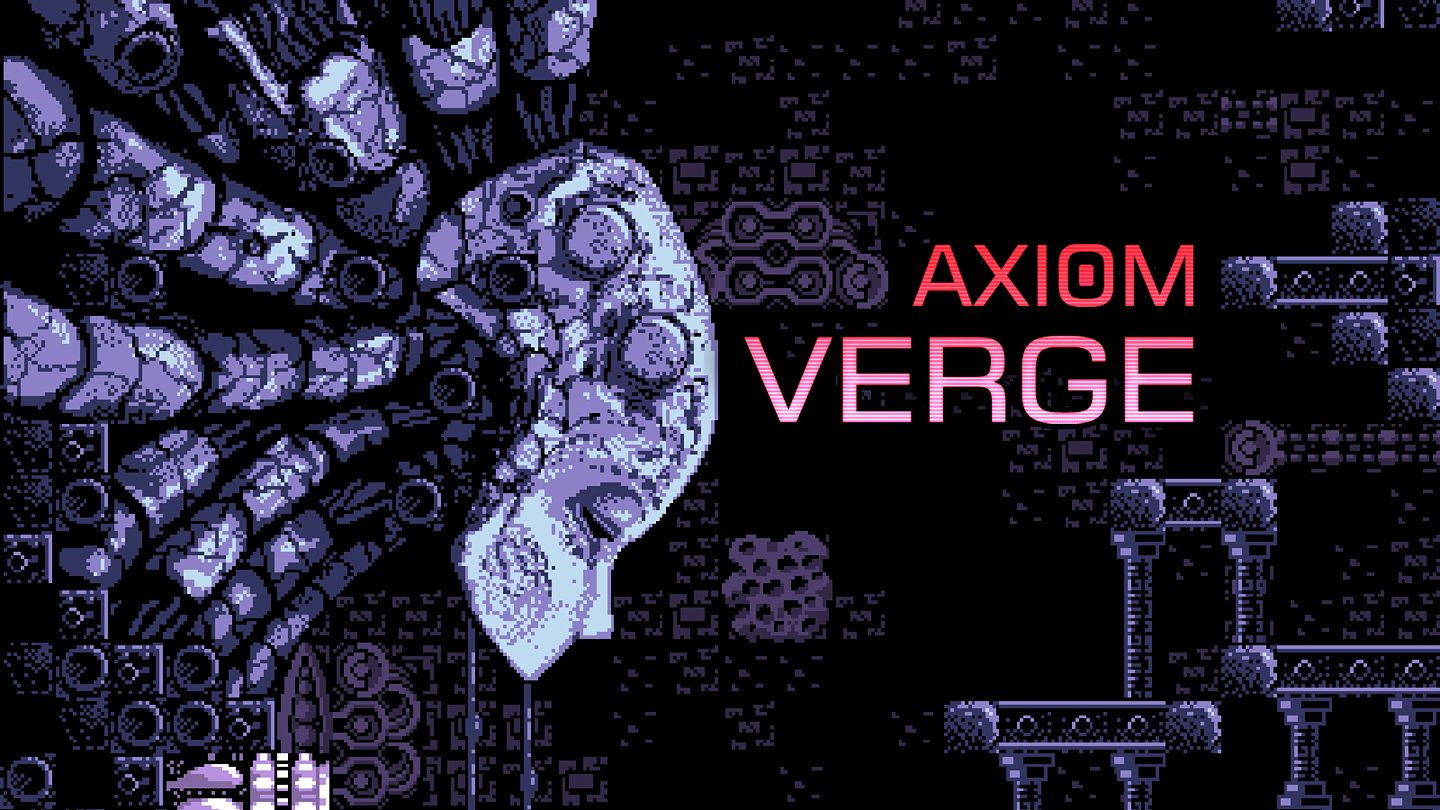 Like many indie games on the platform, Axiom Verge looks to have done very well on Switch. Creator Thomas Happ shared some data about the performac on Twitter today.
According to Happ, digital sales for Axiom Verge on Switch "are near what the PS4 launch sales were, and when you add in physical, they likely surpass them." Happ will also be able to use strong funds generated from the physical version for his son's healthcare. If you recall, publisher BadLand said it would donate 75% of its share.
Nintendo Switch digital sales are near what the PS4 launch sales were, and when you add in physical, they likely surpass them.

— Tom Happ (@AxiomVerge) February 2, 2018
So thanks everyone for buying, and especially @dan_adelman and @BadLandGames for making the physical version a reality.

— Tom Happ (@AxiomVerge) February 2, 2018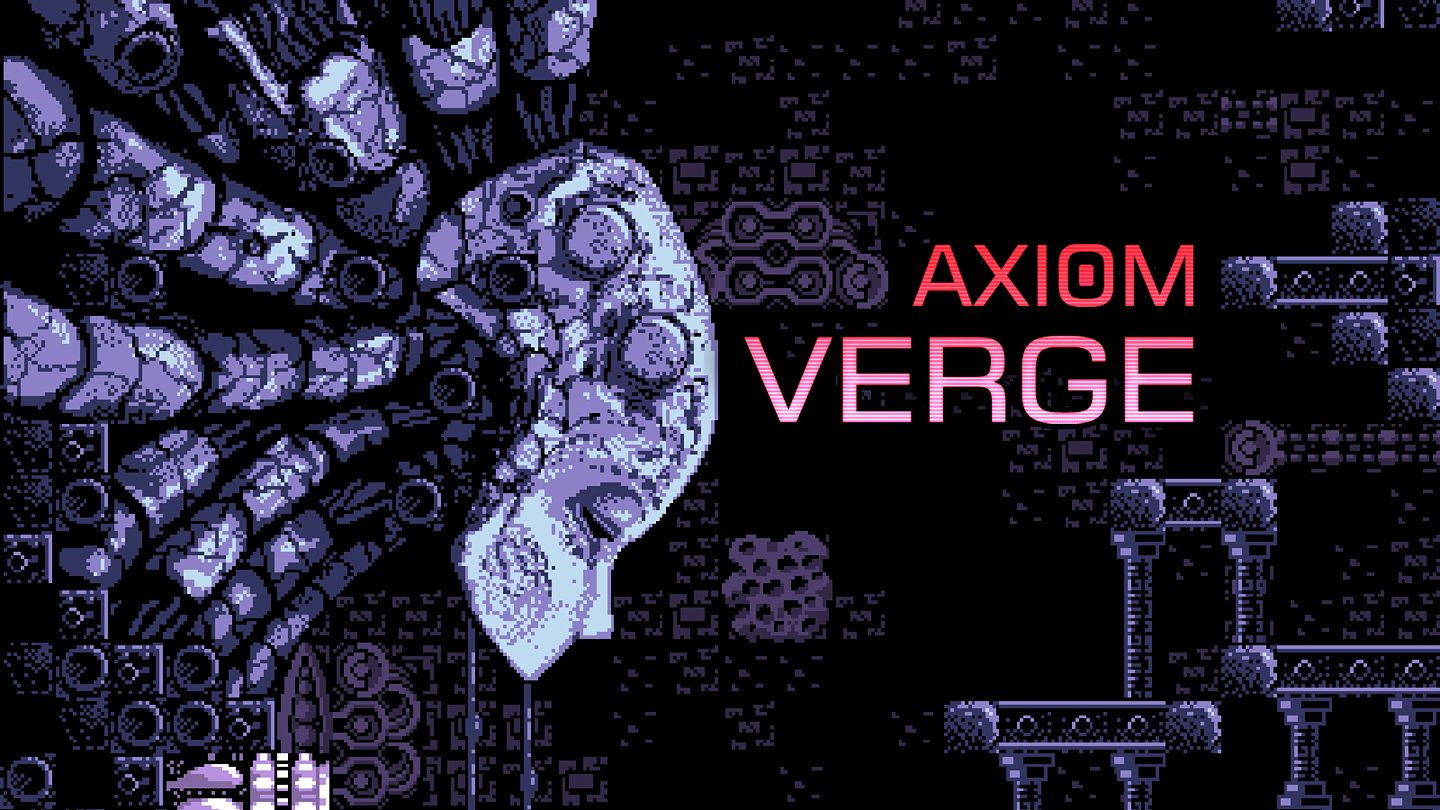 Update: More details on the update below.
Fix for the audio crackling, passcode tool crash, german credits crash, crash log uploading, misc stability improvements

— Tom Happ (@AxiomVerge) December 7, 2017
---
Original: Axiom Verge has been updated on Switch. After applying the patch, you'll be at version 1.0.3. in particular.
We're aware of one new feature added in the latest update. Axiom Verge now features support for video capture, similar to a few other first and third-party games on Switch.
If the Axiom Verge update hasn't already been downloaded automatically, you can force it from the home menu.
Thanks to MathieuWarnier for the tip.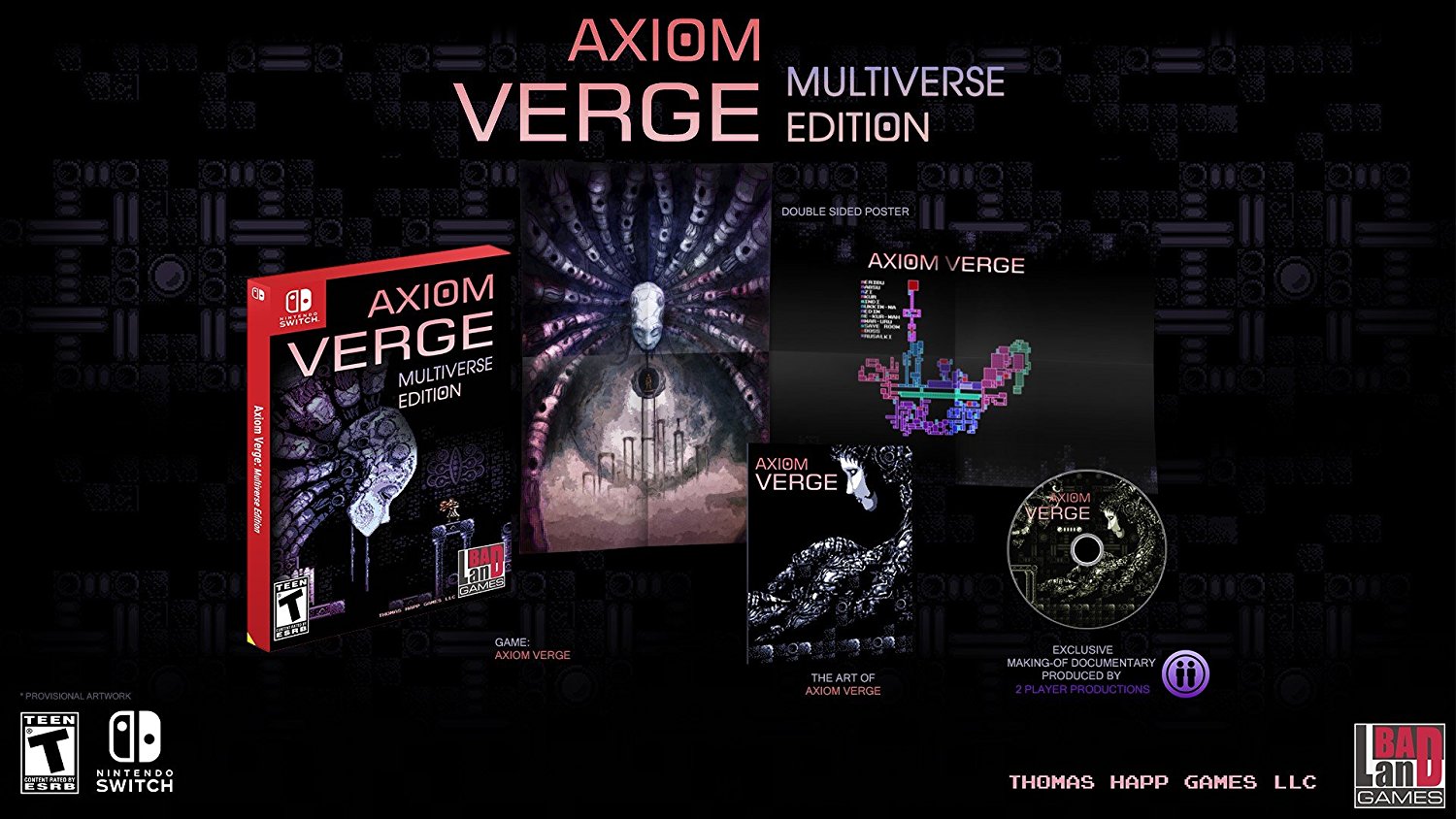 The physical version of Axiom Verge launches on Switch and other platforms today. Creator Tom Happ teamed up with BadLand Games to make that possible.
We didn't know about this previously, but BadLand Games will be donating 75% of its share to a special fund that will help cover the healthcare costs for Happ's son, Alastair. It's with a heavy heart that we say doctors failed to treat Alastair with a routine case of jaundice when he was just days old. This sadly left him with Kernicterus that severely impacts his motor control and hearing.
Happ says BadLand "didn't want to publicize it, since none of us wanted to be seen as trying to use my son's suffering as a marketing tool for the game." Still, this is an admirable move on BadLand's part.
Happ wrote the following on the Axiom Verge website today: