Dragon Quest XI – party members follow you on 3DS, music tidbits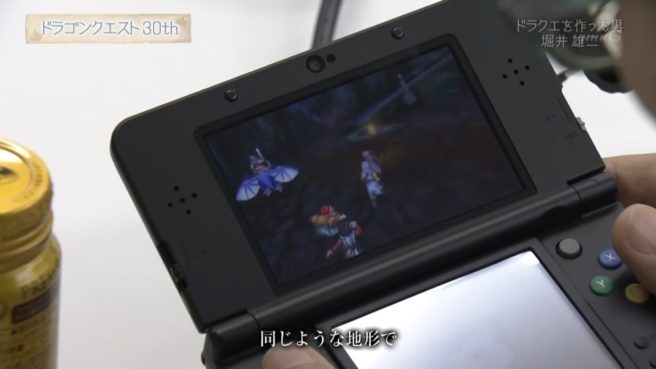 Dragon Quest XI was shown off on a special NHK program this week. We were able to see a bit of 3DS footage, which seemed to show something interesting (and went mostly unnoticed). Unlike the PlayStation 4 (and possibly Switch) version, your party members are shown as you move throughout the world.
We also have some news about Dragon Quest XI's music from composer. Every piece of in the RPG is newly written. Also, while the 3DS and PlayStation 4 versions share the same music, there will be different arrangement for each platform.
Also on the topic of music, Sugiyama needed to finish composing everything for the original Dragon Quest in one week. The Dragon Quest theme was actually written in just five minutes. When asked how he felt when he heard he would only have one week to work on Dragon Quest's music, Sugiyama said he believed he could do it.
Leave a Reply