EA on why FIFA 18 isn't using Frostbite on Switch, will be better than last-gen version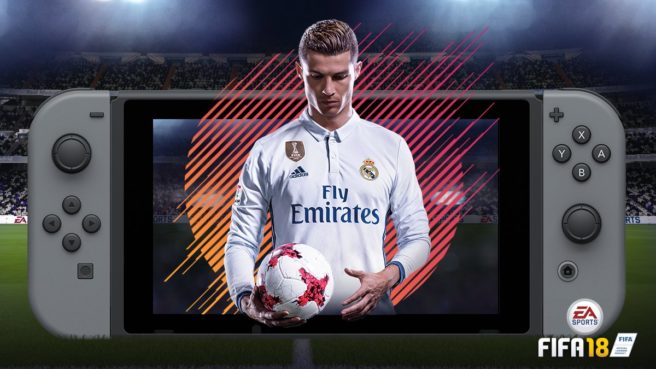 The Switch version of FIFA 18 doesn't use Frostbite similar to the PlayStation 4 and Xbox One versions. EA did, however, come up with its own custom engine for Nintendo's console.
Explaining why the team decided against using Frostbite on Switch, developer Andrei Lazarescu noted:
"As much as we would have wanted to (use Frostbite) you can't without making the whole engine work. We intentionally chose to do a custom engine because we felt that rather and try and get Frostbite running and end up having to downsize things and making it just a smaller, lower-quality version of the PS4 and Xbox One versions, we wanted this to be a FIFA that stands on its own two feet. We want people to recognise it and play it for what it is rather than saying, hey, you're getting a sh***y, second-rate game. This is a full FIFA that players players will enjoy."
Lazarescu also spoke about how the Switch version of FIFA 18 will be a significant improvement over the last-gen version. It'll even support physics based rendering on Switch, which is something not offered on the PlayStation 3 or Xbox 360.
Lazarescu said:
"If you put the two together you won't recognise them. When you dock it (and connect to the TV), it's 1080p and 60 frames per second – Gen 3 (PS3 / Xbox 360) never run on this. We're also using physics based rendering, another thing that Gen 3 did not have. We're even putting ICONS in Ultimate Team – Gen 3 won't have these either."
Leave a Reply