Europe will have access to the Xenoblade Chronicles X data packs on Monday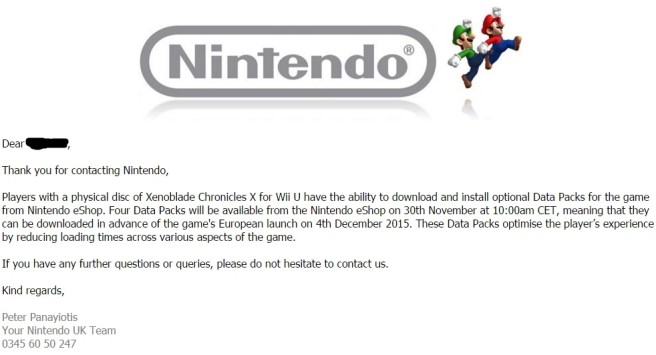 Those who plan on picking up Xenoblade Chronicles X can download four data packs for the game. These are intended to improve loading times and enhance the overall gaming experience.
In North America, each one of the data packs has been up since November 12. We knew they'd be heading to Europe as well – it was just a matter of when. And now we have an exact date, thanks to a response from Nintendo UK's customer support team. Wii U owners in Europe can begin downloading the packs starting on Monday.
Leave a Reply