Game Informer ranks the top 50 games of 2016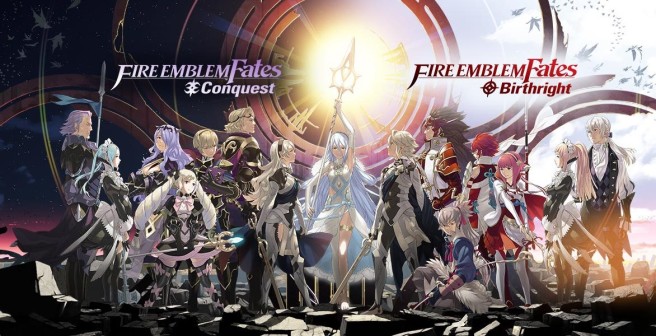 Popular U.S. magazine Game Informer has kept up its tradition of ranking the top 50 games from a particular year. In its latest issue, the lineup for 2016 is published.
As ranked by release date, below is what Game Informer declared the top 50 games of last year:
Blade & Soul
Darkest Dungeon
The Witness
XCOM 2
Firewatch
Street Fighter V
Fire Emblem Fates
Far Cry Primal
Plants vs. Zombies: Garden Warfare 2
Superhot
Stardew Valley
Clash Royale
The Division
Salt and Sanctuary
Chronos
Hyper Light Drifter
Dark Souls III
Uncharted 4: A Thief's End
Doom
Overwatch
Total War: Warhammer
The Witcher 3: Wild Hunt – Blood and Wine
Inside
Pokemon GO
Batman: The Telltale Series
Overcooked
No Man's Sky
Madden NFL 17
The Turning Test
World of Warcraft: Legion
Picross 3D: Round 2
Phoenix Wright: Ace Attorney – Spirit of Justice
Pro Evolution Soccer 2017
NBA 2K17
FIFA 17
Forza Horizon 3
Destiny: Rise of Iron
Dragon Quest Builders
Gears of War 4
Civilization VI
Battlefield 1
Titanfall 2
Owlboy
Call of Duty: Infinite Warfare
Dishonored 2
Watch Dogs 2
Pokemon Sun/Moon
Final Fantasy XV
Dead Rising 4
The Last Guardian
You can pick up the latest issue of Game Informer to find out why all of these games were picked. Some special awards not mentioned here were handed out as well.
Interested in seeing how previous years turned out? You can find the 2015 rankings here, 2014 rankings here, 2013 rankings here, 2012 rankings here, 2011 rankings here, 2010 rankings here, and 2009 rankings here.
Leave a Reply