Ice Station Z coming to the 3DS eShop, out in North America on November 3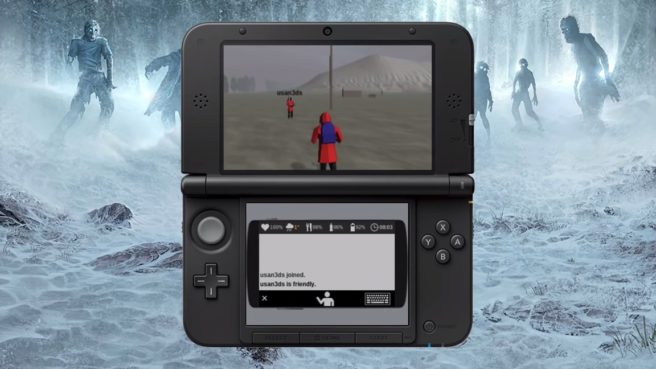 Wobbly Tooth will soon be bringing Ice Station Z to the 3DS eShop. It'll be the indie developer's fourth 3DS eShop game, following Toy Stunt Bike, Battleminer, and Magic Hammer.
Ice Station Z is an open-world zombie survival experience. That means you can expect zombies, survival, exploration, and vehicles. Both online and local multiplayer are supported. When playing with others through the internet, voice chat and text chat can be used.
Ice Station Z will be available on November 3 in North America, and Europe soon after that. We've attached the official trailer below.
Leave a Reply