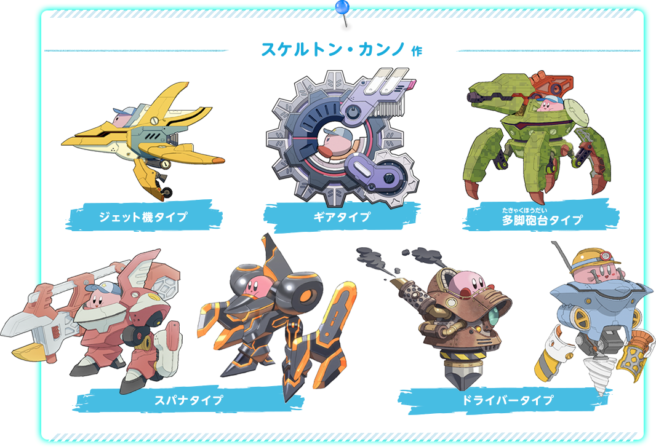 The Japanese Kirby: Planet Robobot website has updated again with more concept art. This time, it focuses on designs for the various forms of Kirby's Robobot armor. Check them out below:
At first, HAL planned to name it Powered Armor, and have five different type of robots:
– Multi-Leg Cannon Pod
– Jet Fighter
– Gear
– Spanner
– (Screw) Driver
However, this idea didn't get approved, so they decided to choose just the Spanner type and made about 100 designs for the Robobot.
Leave a Reply