Korea RRA approves unknown Nintendo device?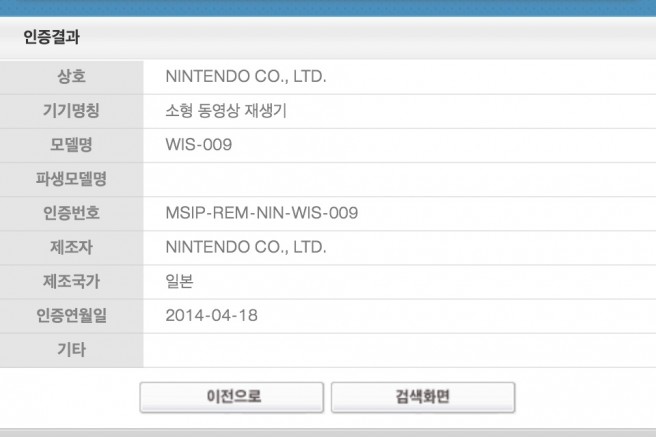 The image above comes from a classification on Korea's RRA website. At the moment, it's unclear as to what the listing pertains to.
The unknown Nintendo device is described as a "portable video player" and features the model name WIS-009. I won't even try to speculate about this, as it could turn out to be nothing at all. We'll keep the post updated with additional news (if there is any).
Leave a Reply