Level-5 CEO aware of the challenges in making Yo-kai Watch a success overseas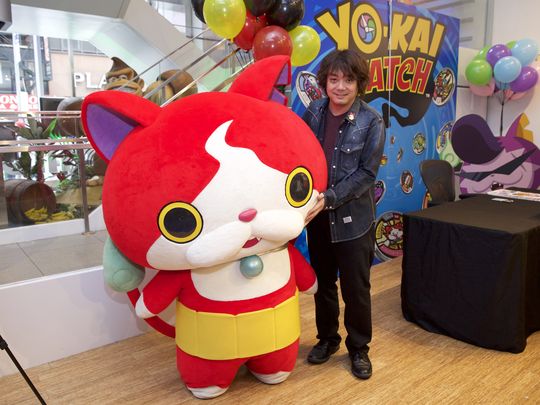 Level-5 CEO Akihiro Hino is aware that making Yo-kai Watch a success in the west will be challenging. In an interview with Technobubble, he said:
"We're working in a market packed with both Pokémon and all kinds of other attractive content, so for a new entry like ours, it was going to be challenging no matter what."
One reason behind the tough localization process is due to the "yokai" term being inherently Japanese. In other territories, there isn't a quick and direct equivalent.
As Hino said:
"To Japanese people, yokai aren't monsters precisely — they're a more special kind of thing. In the past, we used the term to refer to the personified souls of people, animals, or things that made contact with and grew attached to people."
Hino mentioned that one big concern was figuring out "how to explain what these 'Yo-lai things' are" to those who are from outside Japan. Therefore, they've avoided long-winded explanations and have instead said Yo-kai are mischievous invisible creatures. Hino added that Level-5 "innovated a bit" regarding localized names.
Despite the challenges, Hino noted that the Japanese touch has helped the franchise out in the west.
"It was surprising to me, but when we did the research, people's reactions to the more Japanese-looking Yo-Kai were better than we expected. I felt that kids, in particular, have an admiration for Oriental-style things."
Leave a Reply