Mario + Rabbids Kingdom Battle creative director: Nintendo is "quite open-minded" to new ideas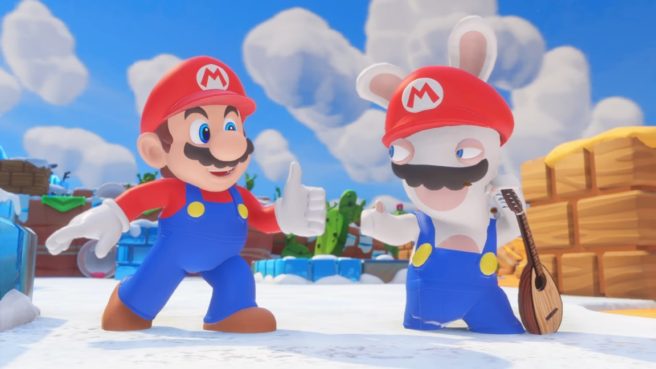 Mario + Rabbids Kingdom Battle is a crazy concept in its premise, yet Nintendo ended up signing off on the project. Creative director Davide Soliani told IGN that the company is actually "quite open-minded" to new ideas. You just need to come up with a concept that can justify its existence.
As many of you know, Mario creator Shigeru Miyamoto didn't want Ubisoft to create a platformer. Instead, he wanted them to come up with their own concept. Ubisoft ran wild with the challenge, and created a turn-based strategy game and gave guns to Mario and the rest of the gang.
Soliani mentioned that it was "not an easy topic" address, but Miyamoto embraced the team's concept when it was initially presented since Ubisoft had a strong vision that was a good match with the Mario world. "Every time you are proposing something crazy to Nintendo, they are quite open-minded, but you need a good justification and a good logic to create something in the Mario universe," he said.
Davide was featured in IGN's new "Expert Mode" show. You can watch the full video below.
Leave a Reply