NeuroVoider on Switch reaches lifetime sales of the Steam version in just one month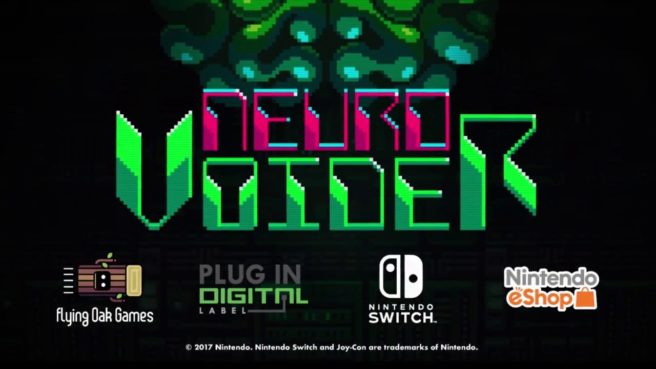 As of late, many developers and publishers have detailed the successes they've experienced on the Switch eShop. A number of games have sold better on Nintendo's console than other platforms.
Some have chalked this up to Switch being early on in its lifecycle. Others have said that it's due to a lack of games. But as the eShop continues to get more and more crowded – especially over the last few weeks – those arguments may not hold up as well.
Enter NeuroVoider, the latest Switch eShop game with some positive news. On Twitter, Thomas Altenburger from Flying Oak said that the Switch version managed to sell the same amount as the Steam release in its lifetime. While NeuroVoider was only available on Switch for a month, the Steam version was around for a full year, along with six months in the Early Access program.
Here's the full roundup of Altenburger's tweets:
Steam lifetime is 12 months from launch + 6 months of early access.

— Thomas Altenburger (@mrhelmut) October 10, 2017
Note that we released the game along with 4 other releases the same week (sept. 7).

— Thomas Altenburger (@mrhelmut) October 10, 2017
We released our game along with 4 other titles.
Lately, there were 20 weekly releases.
From what I know, new games still perform well.

— Thomas Altenburger (@mrhelmut) October 10, 2017
Leave a Reply