New character for Pokken Tournament's arcade version to be revealed on October 13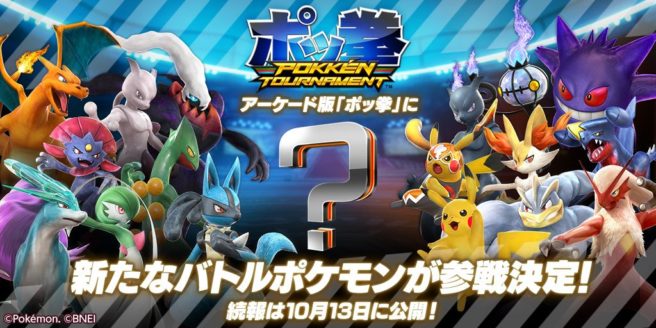 Darkrai was revealed – and subsequently released – as a new character in the arcade version of Pokken Tournament during the summer. Bandai Namco is now teasing the announcement of another fighter. On October 13, we'll be hearing something about the latest roster addition.
We do want to stress that this news only pertains to Pokken Tournament in the arcades for the time being. Even though Darkrai was spotted in update files on Wii U, that Pokemon still hasn't been made available in the console version. That doesn't necessarily mean that Darkrai and this other new mystery character have been ruled out for Wii U – we'll just have to wait and see what happens.
Leave a Reply