New fighter Blade Strangers coming to Switch – characters from Code of Princess, Cave Story, Kawase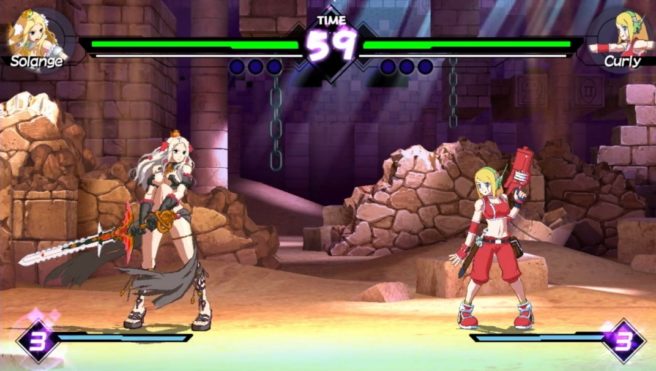 Update: Some additional details and footage:
– Mission Mode, Versus Mode, Training Mode, and Online Mode
– Mixes dynamic and speed of Guilty Gear and Street Fighter and easy inputs of Smash Bros.
– Characters were made as 3D models, and turned into 2D sprites
– Story Mode will have cut-scenes, characters clashing, etc.
– Story Mode is sort of like a traditional arcade mode
– Mission Mode has you taking on specific tasks
– Training Mode lets you practice with a dummy
– Announcing more characters later
– Stages from the actual games
– Will get updates after release
---
Studio Saizensen is working on a brand new fighter for Switch in addition to the PlayStation 4 and PC (plus arcades in Japan). Today, publisher Nicalis unveiled Blade Strangers during Twitch's official E3 live stream.
Studio Saizensen developed the 3DS game Code of Princess a few years back. Characters from that title are included here, along with several others. Curly from Cave Story and Kawase from the Umihara Kawase series (Yumi's Odd Odyssey) are also in.
We'll have more details and first footage shortly.
Leave a Reply