New Poochy & Yoshi's Woolly World details – 60 FPS on New 3DS, 30 FPS on original 3DS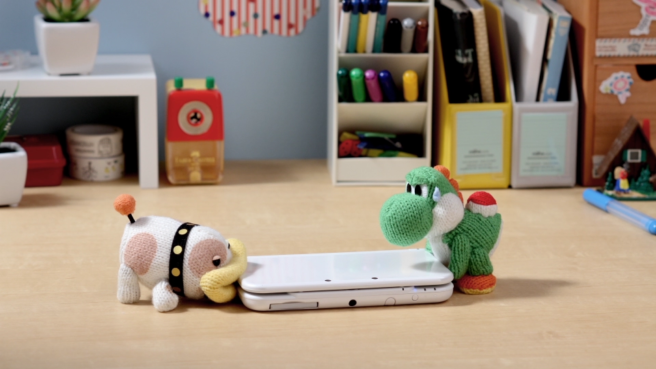 This month, Game Informer published a preview on Poochy & Yoshi's Woolly World. It's only one page, but there are some interesting details included.
Perhaps most noteworthy is that Poochy & Yoshi's Woolly World will run at 60 frames per second on New 3DS. If you're playing on an original 3DS or 2DS, expect it to drop to 30 frames per second.
Nintendo previously mentioned that brand new Poochy stages were planned. According to Game Informer, it's called the "Poochy Dash" mode. These are said to be auto-running stages in which players collect beads and complete challenges like reaching the end under a certain time. Game Informer says that "as of now, there are only five in the game". It's unclear if any additional levels will be in the final version.
The ability to make your own patterns for Yoshi is something that we recently heard about. You can do so in one of two ways. Game Informer mentions an easy editor that lets you create a pattern in just a few seconds, but a professional editor allows for more in-depth designs.
One other final note: multiplayer is absent in Poochy & Yoshi's Woolly World. That means no co-op, sadly.
Leave a Reply