Nintendo intends to maintain a steady stream of releases for Switch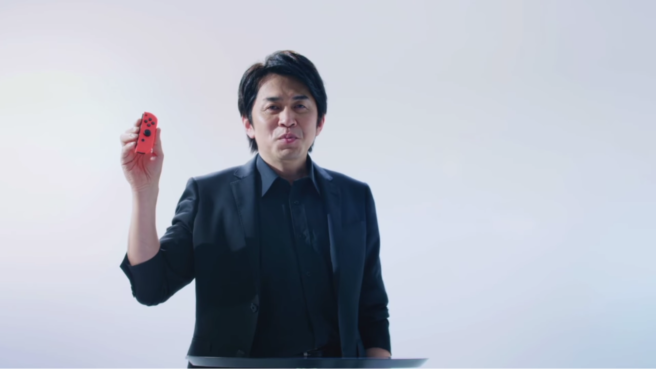 Update (10/25): Koizumi relayed many of the same points made to Famitsu as he did with 4Gamer. Also mentioned is that we can look forward to more than just Nintendo's traditional IPs on Switch.
---
Original (10/23): 4Gamer published a new interview today with Super Mario Odyssey producer Yoshiaki Koizumi. It was mainly about that game as you would expect, but the piece also contained some talk about the Switch in general. It's worth noting that Koizumi was the overall general producer of the Switch hardware.
Towards the end of its interview, 4Gamer brought up how Switch is getting a number of big games at a steady pace in its first year. The site almost feels like Nintendo compressed a five-year console cycle into just one year.
In response, Koizumi noted how the beginning is important when establishing a game console. Not only is the amount of software is important, but also how long it takes in which people become satisfied in playing them. Switch was released in March rather than at the end of year where the battle for sales is basically at its peak, with Nintendo wanting to properly line up the idea of how Switch can be played before the holiday season.
Koizumi went on to talk about how Nintendo's various games hit on different points. For Zelda: Breath of the Wild, Nintendo wanted people to feel the surprise of Switch letting you take a home console-quality game on the go. 1-2-Switch was made for explaining the Joy-Con, and Mario Kart 8 Deluxe is to let people experience the idea of sharing controllers. Then Splatoon 2 is to convey the fun of local multiplayer, and ARMS is a way to show that Nintendo is also creating new IPs. The company also calculated the timing to release Super Mario Odyssey, and Xenoblade Chronicles 2 is being prepared for those who want a full-fledged RPG. Koizumi did note how it was really hectic to make these titles fit just right into the schedule. 4Gamer pointed out how this was the timing becomes very important because each title has its own role, to which Koizumi agreed with.
4Gamer closed out this section of the discussion by bringing up some concerns that Nintendo won't be able to maintain its strong pace of software since so many mainstay games were brought out this year. However, Koizumi said that things are being constructing in such a way that the steady pace will be maintained. Also, Nintendo still has a number of IPs left. Koizumi added that there should be many third-parties that will look into the ways of using the console, so there is that to look forward to that as well.
Leave a Reply