No plans for online co-op in the Wii U version of Hive Jump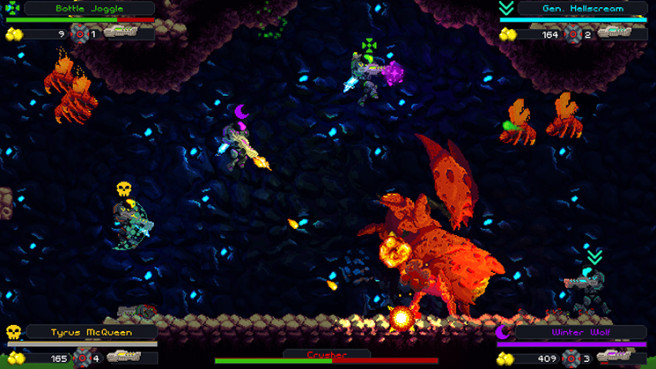 Hive Jump, Graphite Lab's upcoming sci-fi action-platformer, will offer co-op with up to four players. There are plans to make this feature available both locally and online on PC, but it's been confirmed that the Wii U version will only support the former option.
Graphite Lab's Matt Raithel told Fragments of Silicon in a podcast interview:
"That's something where we felt like the platform certainly is kind of a party platform. We love playing games on Wii U in kind of party mode. So we don't have online in the plans for Wii U, but it will be for PC."
One feature included in the Wii U version of Hive Jump is being able to look at the mini-map on the GamePad. amiibo support is also in the cards, and the studio is looking into the possibility of other features like off-TV play.
Thanks to Henrique R for the tip.
Leave a Reply