Professor Layton celebrates 10th anniversary, official Twitter page opens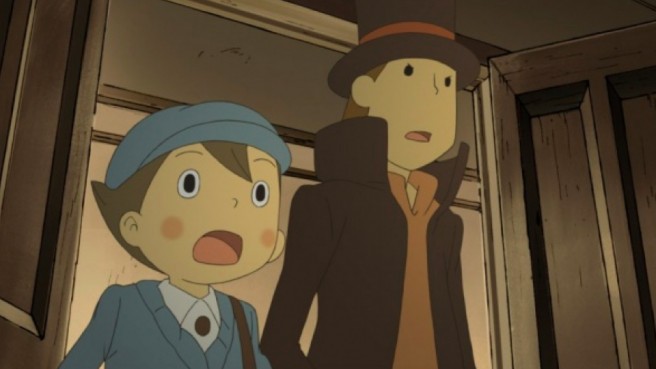 The very first Professor Layton game debuted in Japan back on February 15, 2007. That's right: the series is now ten years old.
In celebration of the milestone, Professor Layton now has its own Twitter account. You can keep track of any updates that may surface here.
Level-5 CEO Akihiro Hino had some fun with Professor Layton earlier today. It looks like he held a special event in Japan to promote the anniversary – here are a couple of photos:
I haven't really forgotten! It's the 10th anniversary of the Professor Layton series! Join me for tea to celebrate, English gent style! https://t.co/CZhCCkbprb

— ???? (@AkihiroHino) February 15, 2017
Here's to the last ten years of Professor Layton! And the Layton family will return. Look out for the all-new Lady Layton games coming soon! https://t.co/jHTNt7mqJH

— ???? (@AkihiroHino) February 15, 2017
— ???? (@AkihiroHino) February 15, 2017
What a lovely picture of my daughter, Katrielle, and me on the cake! Thanks to everyone who sent me a message. I really do appreciate it. pic.twitter.com/uGt5ivgQg0

— Lonely Layton (@lonelylayton) February 15, 2017
Professor Layton won't have a new title this year, but the series as a whole will. Level-5 will be publishing Lady Layton on 3DS sometime in 2017.
Leave a Reply