Psyonix on bringing Rocket League to Switch, port was solidified in April, no answers on voice chat, more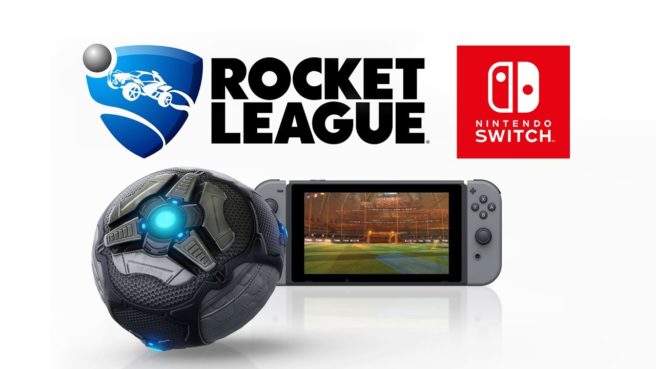 Last week, Psyonix vice president Jeremy Dunham stopped by IGN's Nintendo Voice Chat show for a lengthy discussion about Rocket League. Dunham went in-depth about the process of putting the game on Switch, and shared quite a lot of interesting information.
For a while, Psyonix was unsure if Rocket League would be on Switch since the system's architecture is different from the likes of PlayStation 4, Xbox One, and PC. But the team is happy due to the warm reception. Nintendo has also shown continued excitement in having the game on its console, and Dunham says they've been "fantastic to work with."
Going into the origins of Rocket League on Switch, Nintendo came to Psyonix before the console was unveiled. But since Rocket League is very reliant on performance, they weren't sure if a port would be possible. The port itself would be doable, but they wanted to do their game justice.
One of the first questions Psyonix asked Nintendo was about cross-network play. Nintendo said, "whatever you need". Even after Psyonix clarified that this would potentially mean communication with the PC, PlayStation, and Xbox, Nintendo again said, "whatever you need". Psyonix controls everything, including the match-making system, and all information is hidden from other platforms. You only know that your opponent is playing on another platform – not specifically Xbox, PC, etc.
Because Rocket League is cross-network, every version of the game is the same. Because of this, the Switch version will offer all DLC available on other platforms. As far as the DLC goes, there isn't really anything that provides an advantage, and there is no "pay-to-win" content. DLC is simply cosmetic, which will be the case with any Nintendo content created such as the Mario hat.
All updates are rolled out simultaneously across platforms. When the Switch version launches, this will be the case as well. Every platform holder has its own requirements for the submission period, so patches have to be submitted for the various platforms at different points.
Psyonix isn't at the certification point with Nintendo just yet. Psyonix has gone through some pre-certification steps, which involves setting things up to let Nintendo know what will be in the game to prepare for the certification build. Psyonix has only announced a holiday launch window since they can't commit to a certain date, and won't do so until they're certain of what that date will be. Fortunately, documentation is easily answered, and Nintendo has answered all of their questions.
Psyonix recommends playing Rocket League with the Switch Pro Controller. The team had some challenges with the Joy-Con, but they believe they've figured it out and feedback at E3 was positive.
The idea of bringing Rocket League to Switch didn't immediately click for the team – they had to give it a lot of thought. Psyonix had long discussions after its meeting with Nintendo about the pros and cons, as they had to think about the controls, things like latency, and other factors. But as they learned more about the system and tinkered around with the hardware, they felt better about having Rocket League on Switch.
One of the most interesting tidbits Dunham shared is that Psyonix didn't commit to releasing Rocket League on Switch until April or so. That's somewhat surprising since Nintendo featured the game in its E3 presentation just a couple of months later. It was a pretty quick turnaround from Psyonix's confirmation to having Rocket League included in the video broadcast.
The last topic discussed was how Rocket League will support online play on Switch. The team has to do "a lot of custom work", which is required when a new platform is thrown in the mix. It's a "challenge", but Dunham is "confident" that they'll tackle all concerns players might have. Dunham did indicate that it hasn't been as easy as going from PlayStation/PC to Xbox since those platforms share some similar principles, but Switch seems to be a bit different.
Finally, when asked about voice chat, Dunham said it's a bit complicated to answer since Psyonix isn't sure where they'll be at launch. Here's the full response on that front:
"It really depends on how far along we are using Nintendo's SDK, so that's one of our questions that's still up in the air right now. How much are we going to support voice chat? Are we going to be able to support voice chat at launch? These are open questions. But whatever the answer is, we'll tell everyone as soon as we know."
Those were all of the basic points from the interview, but the whole discussion is worth a listen. You can find the full episode of Nintendo Voice Chat with Dunham here.
Leave a Reply