Reggie: Zelda, Mario Kart 8 Deluxe, Mario Odyssey bought by over 50% of Switch owners; Splatoon 2 one in four Switch owners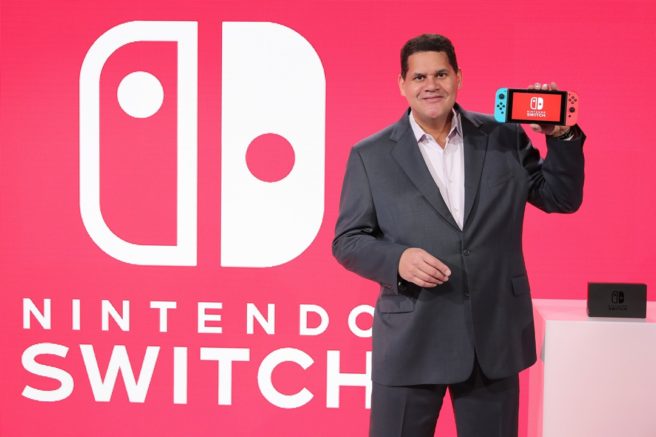 Nintendo of America president has shared more about the Switch's success in an interview with Variety.
First, Reggie revealed that three games have been bought by more than 50% of Switch owners. Those games are Zelda: Breath of the Wild, Mario Kart 8 Deluxe, and Super Mario Odyssey. Splatoon 2, meanwhile, has been purchased by one in four Switch owners.
Reggie said:
"Typically if you have a title where one out of five owners have bought a game, that's strong. That helps drive sell-through of the console."
Reggie also told Variety that a key reason for Switch's success is due to the system's hybrid nature:
"It's a powerful idea for a gamer to never have to leave their game experience behind. That's been a cornerstone of our strong performance to date."
The original Nintendo Wii, launched in 2006, sold more than 100 million units and remains the company's best-selling console to date. Fils-Aime said it's possible that the Switch will top the first-year sales of the Wii, if momentum remain strong through the holiday-shopping season.
Leave a Reply