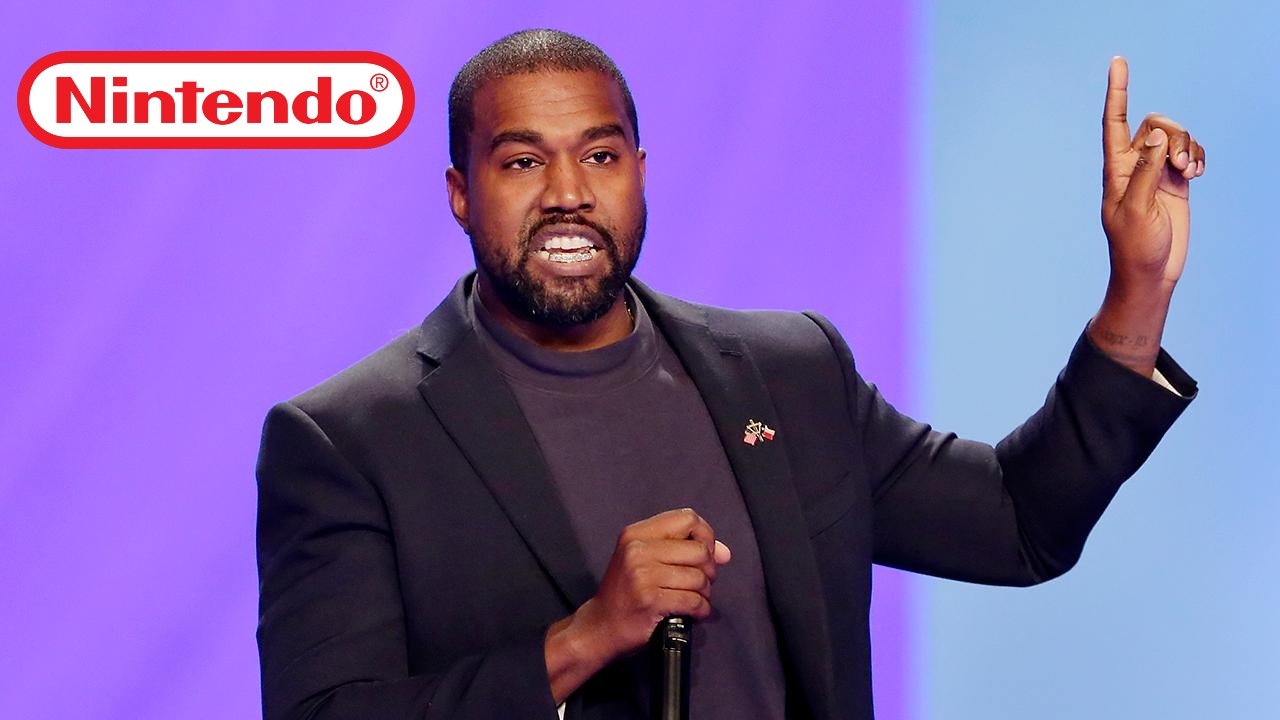 Former Nintendo of America president Reggie Fils-Aime has revealed that an opportunity once came about to work with rapper, record producer, fashion designer, and entrepreneur Kanye West on a video game. However, it was something that never came to be in the end.
During E3 many years ago, Kanye West visited Nintendo's area, and was even able to spend a bit of time with Shigeru Miyamoto. Later on, he wanted to arrange for a meeting with Reggie as well. Despite the craziness happening with E3, the two ended up getting together at Kanye's business office for his fashion business in Calibasas.
Reggie recounted the experience in which he said: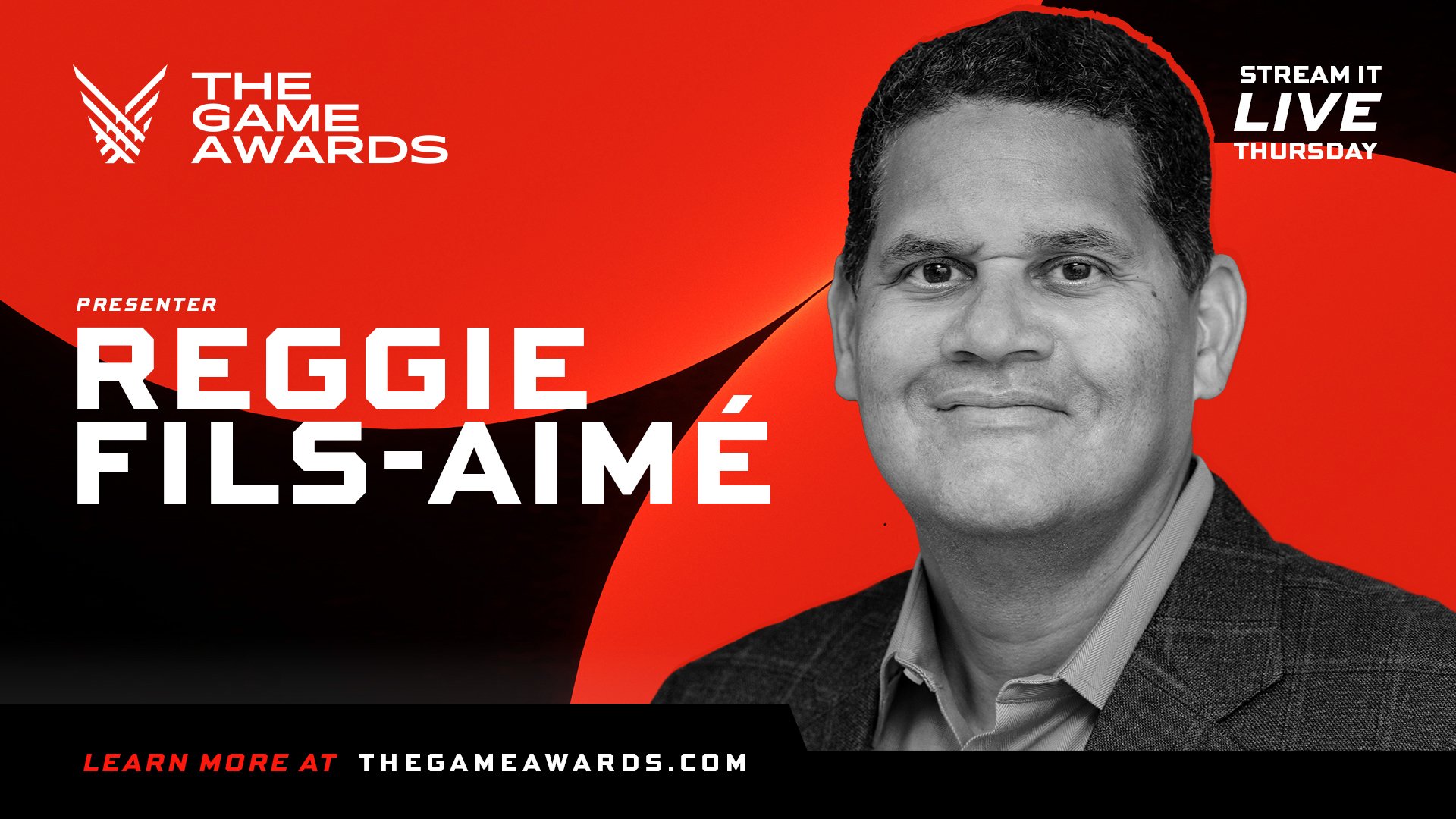 A familiar face will be appearing at The Game Awards 2020. Reggie Fils-Aime, former president of Nintendo of America, is confirmed to be a presenter.
Several other presenters have also been confirmed over the past few days. The lineup includes actors Tom Holland, Gal Gadot, and Brie Larson, sports personality Stephen A. Smith, and even Swedish Chef from The Muppets.
The Game Awards 2020 kicks off on December 10 at 3:30 PM PT / 6:30 PM ET / 11:30 PM in the UK / 12:30 AM in Europe (December 11). We'll share the live stream before the show starts and will have any notable news up on the site throughout the event.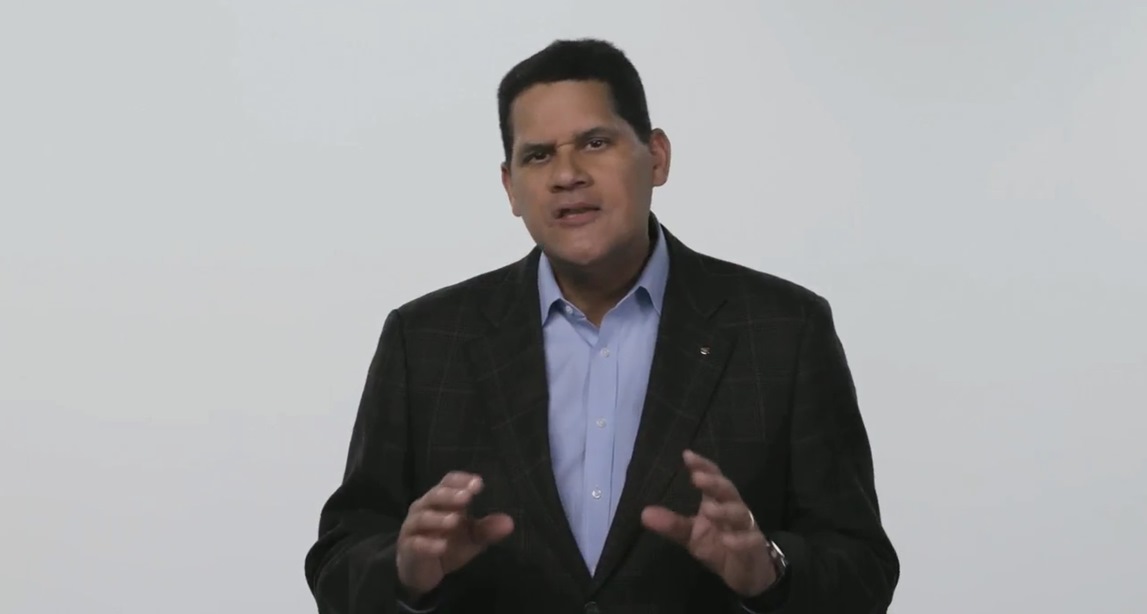 Reggie Fils-Aime continues to dabble with different types of roles following his retirement as president from Nintendo of America.
Today, Rogue Games announced that executive has been appointed as a strategic advisor to the board of directors. Co-founder and CEO said that "Reggie brings to the table his unrivaled experience in the console arena which is invaluable to us as we expand our portfolio to include incredible games on Nintendo Switch, Microsoft Xbox, Sony PlayStation and PC."
Reggie said in a statement today: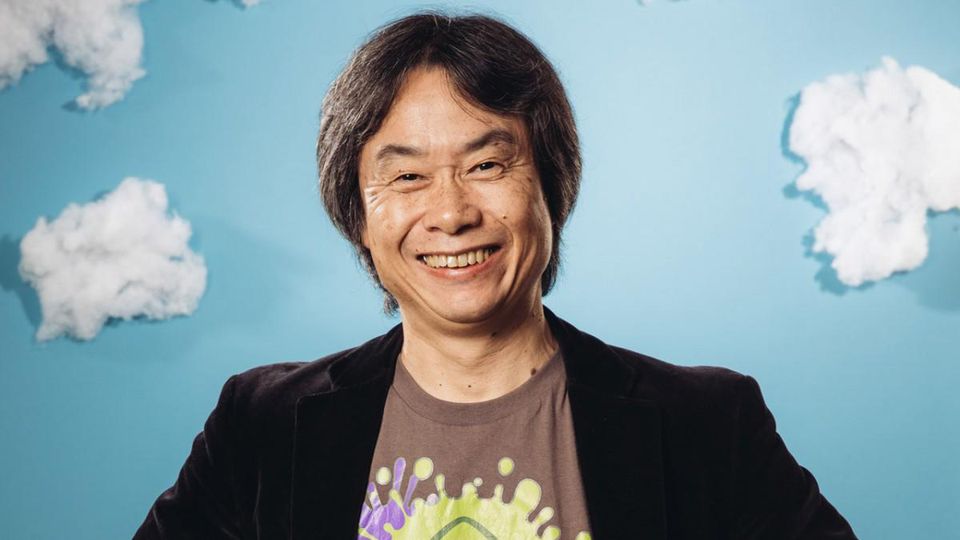 Former Nintendo of America president Reggie Fils-Aime had plenty of meetings with Shigeru Miyamoto over the years while working at the company. However, their very first encounter was understandably memorable. Reggie very much knew about Miyamoto and his historic career, but Miyamoto had no idea who Reggie was at the time.
Reggie recounted the story of meeting Miyamoto during an episode of the Talking Games podcast. It came about early on in his career when he was being shown for the DS for the first time. Reggie had made a comment about the importance of the handheld's touch screen without realizing Miyamoto was in the room. After this, he quickly became aware that the legendary game designer heard what he said, and Reggie's knees began to shake. Fortunately, Miyamoto liked Reggie's comment, and he was able to get off on the right foot.
That's only a summary of the story. Here's the full transcript from the podcast: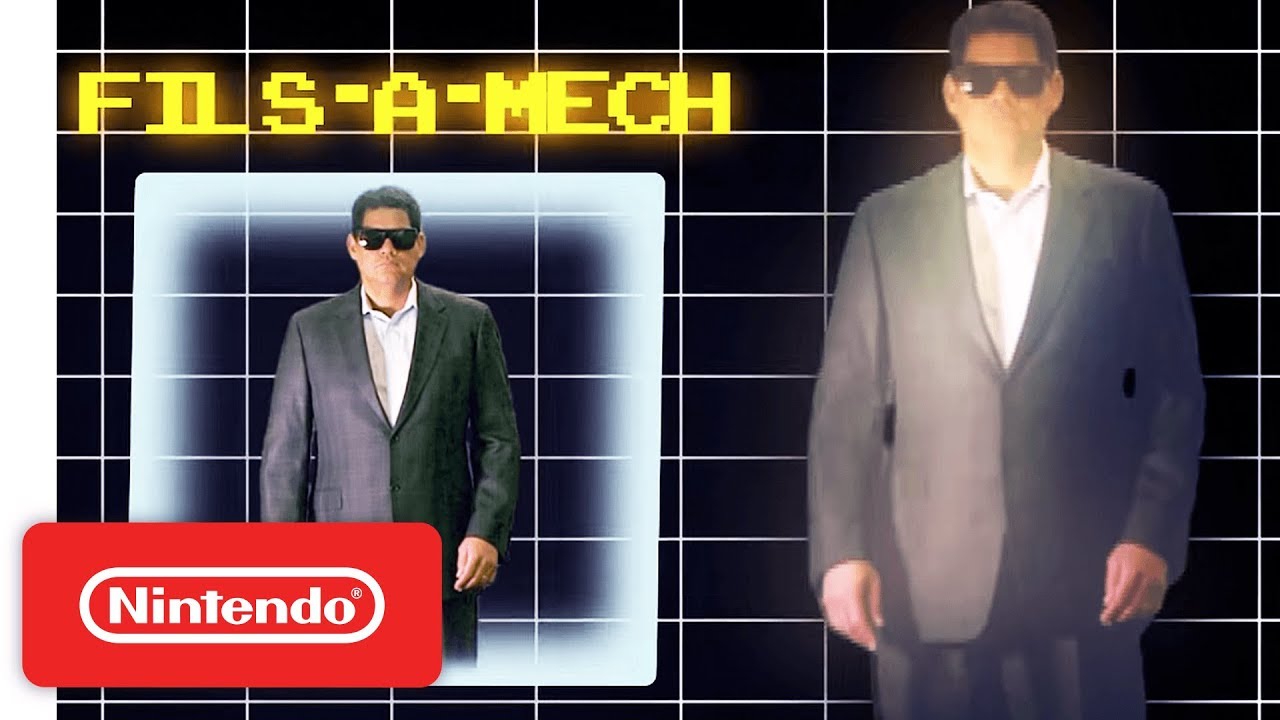 Reggie Fils-Aime quickly became a prominent figure after his appearance for Nintendo at E3 2004. Who could forget the very first line he uttered on stage? Fans were more than happy to embrace Reggie when he said: "I'm about kickin' ass, I'm about takin' names, and we're about makin' games." Of course, it helped that Nintendo had the DS to show for the first time and a brand new Zelda game – which would be come Twilight Princess.
Reggie spoke about the experience during an episode of the Talking Games podcast, and also shared a bit of a funny story. It turns out that a staffer who was working backstage actually thought he was a security guard, and had no idea that this person was a new, top executive at Nintendo.
Here's the full story from Reggie: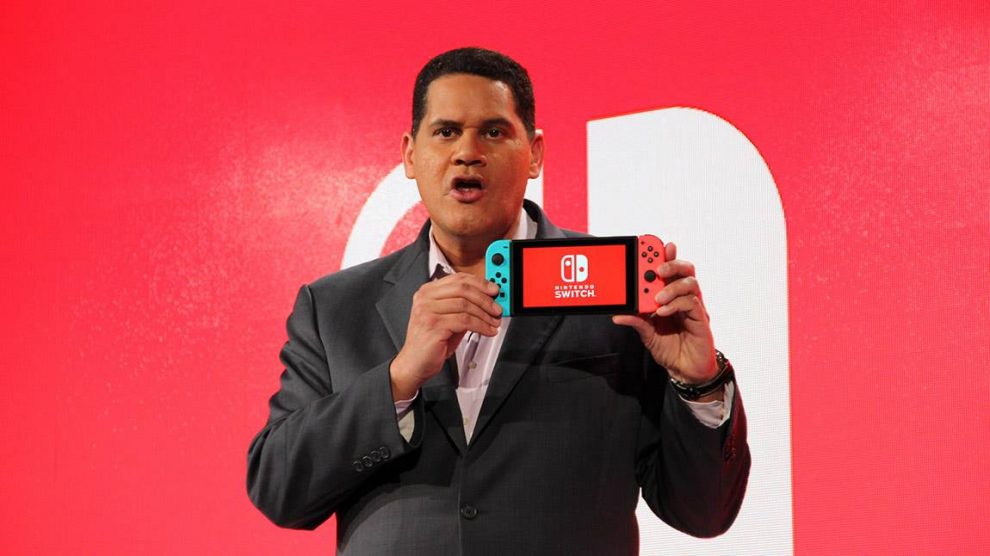 Reggie Fils-Aime couldn't have retired as Nintendo of America's president at a better time. Following the tough times of the Wii U era, Switch has been incredibly successful. Essentially, he was able to go out on top.
Speaking with Washington Post, Reggie said it's "gratifying to see" Switch doing so well, including the "tremendous momentum" the system currently has. He told the publication: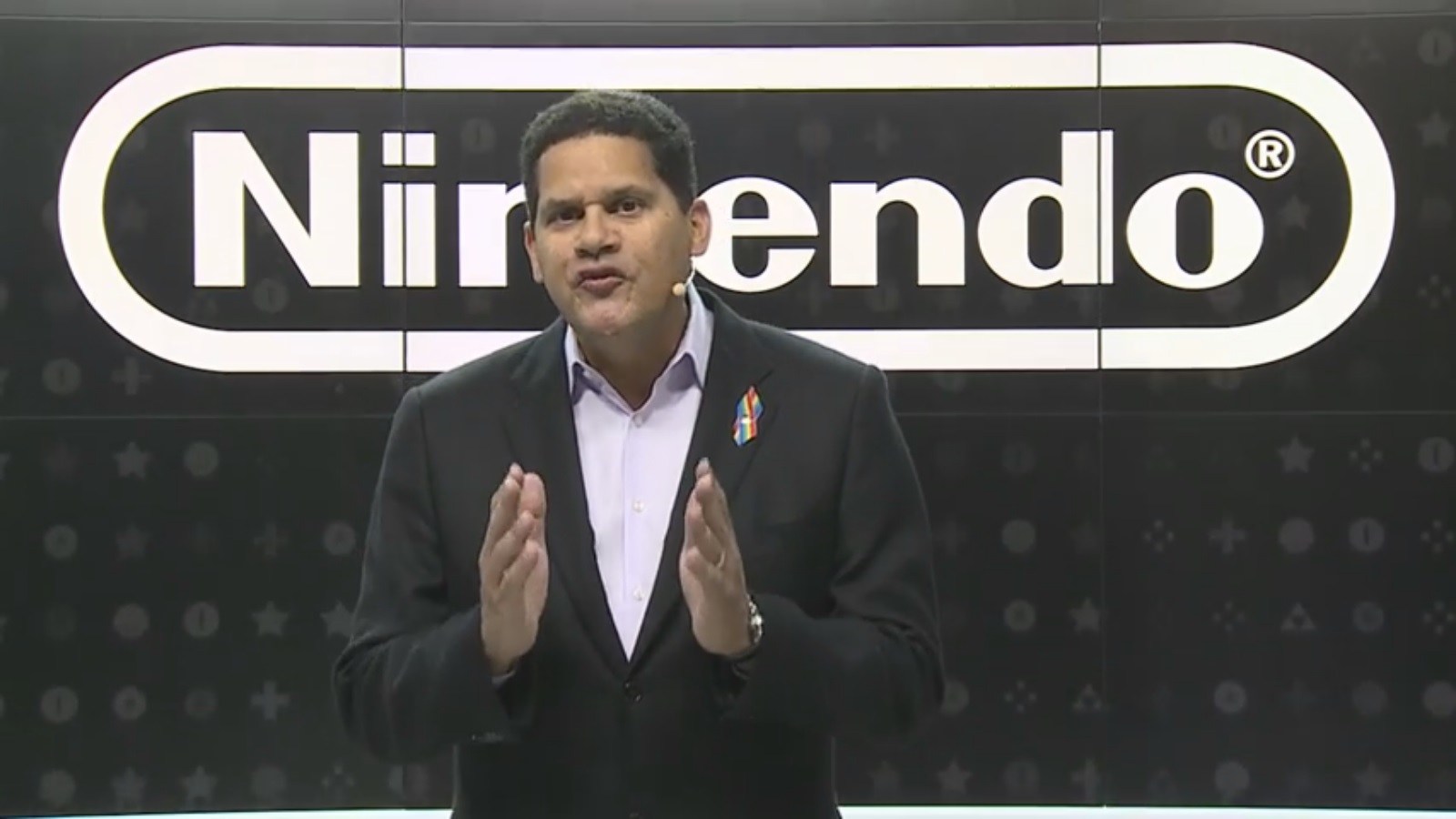 Last month, former Nintendo of America president Reggie Fils-Aime stopped by Cornell for a special interview and Q&A with people in attendance. Reggie touched on several topics during the event, and also revealed that he's working on a new book. As for what was discussed, he spoke about his close relationship with the late Satoru Iwata, his feelings concerning E3, Nintendo Directs, Mario ROM hacks, and more.
Theorymon attended the event and was kind enough to share a summary. We've rounded up those tidbits regarding the significant topics below.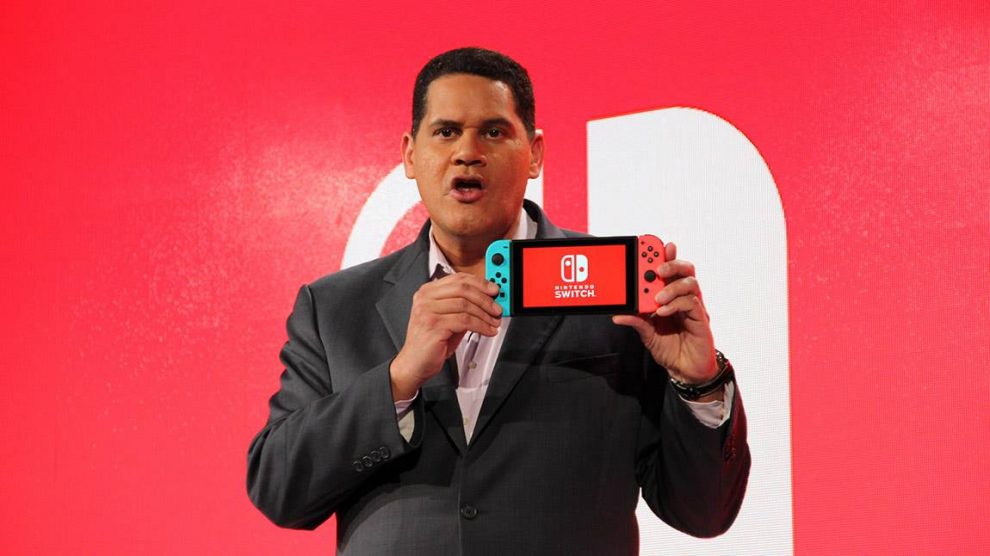 Update: Added brief comment from Reggie below.
Original: GameStop announced today that former Nintendo of America president Reggie Fils-Aime has been appointed as one of three new independent members to its Board of Directors. His role will go into effect on April 20. William "Bill" Simon and James "J.K." Symancyk have also joined on.
GameStop noted in the press release that the appointments of these three members "are the result of a comprehensive search process led by the Board of Directors and involving shareholder input." Dan DeMatteo, Gerald Szczepanski, Larry Zilavy, Steve Koonin, Jerome Davis, and Tom Kelly are retiring from the board.
George Sherman, GameStop's CEO, said of today's news: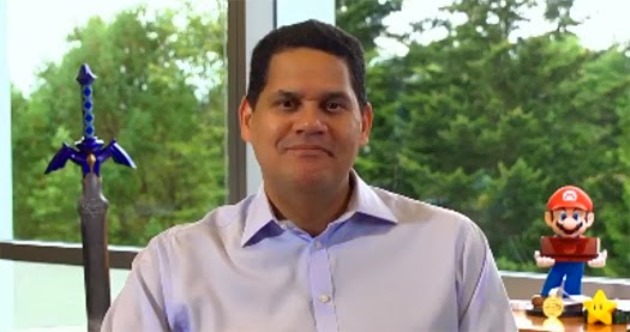 Prior to joining the company, former Nintendo of America president Reggie Fils-Aime already had a lot of love for the Big N. He's previously mentioned Zelda: A Link to the Past as one of his favorite games and owned a ton of titles for the SNES. Reggie's personal interest continued into the N64 era, but things lapsed a bit after that.
Speaking during the Present Value podcast, Reggie mentioned that when he was interviewing with Nintendo, he didn't actually own a GameCube. That's despite the fact that he owned consoles from the competition – the PS2 and Xbox.
Here's the full excerpt from the podcast: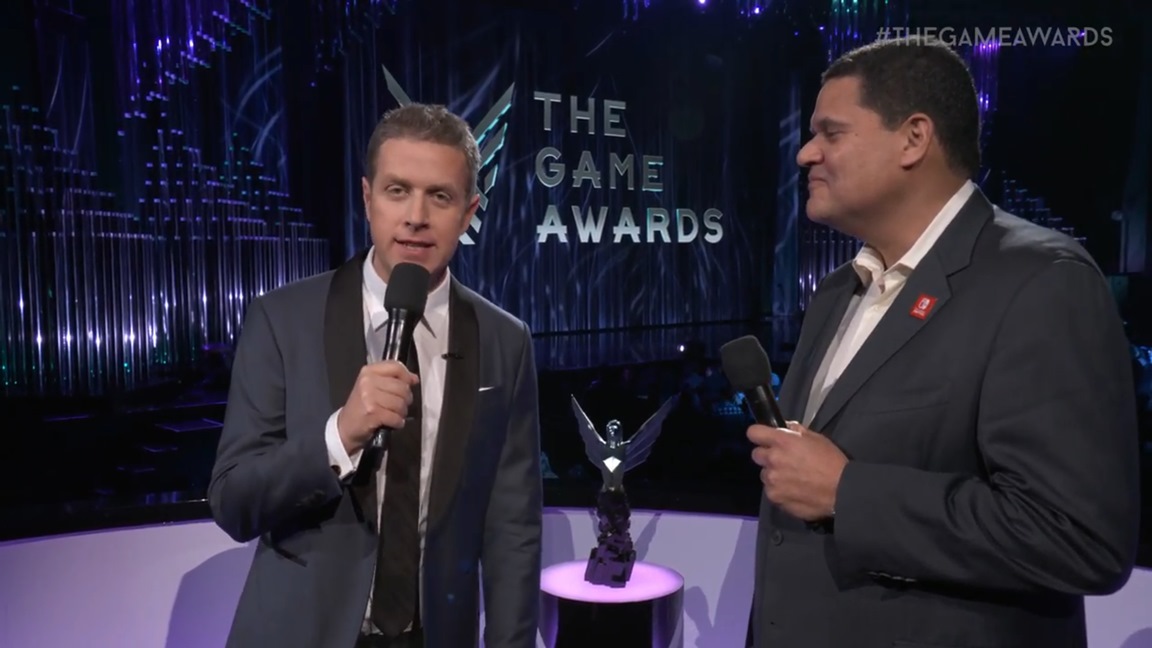 Nintendo has always been a big supporter of The Game Awards. Going back to the show's debut, former Nintendo of America president Reggie Fils-Aime attended every single year and the company was represented on the advisory board. It's also been home to big announcements like Bayonetta 3, Joker in Super Smash Bros. Ultimate, and more.
In a recent Reddit AMA, The Game Awards creator and producer Geoff Keighley spoke further about Nintendo's backing. Keighley revealed that late Nintendo president Satoru Iwata personally told him that the Big N would always be sure to support the show, which meant a lot to him. Keighley noted that The Game Awards wouldn't be what it is without Iwata and Reggie.