Rumor: Mario Kart Switch features new tracks and characters / improved battle mode, coming within first three months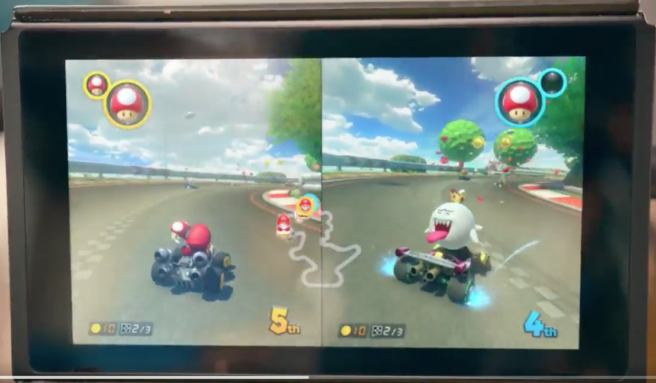 Lets Play Video Games isn't the only outlet coming forward with alleged information about Switch's software lineup. Emily Rogers now has a brief report up about what to expect from the Mario Kart title shown in the system's debut video.
According to Rogers, Mario Kart Switch will include all content from the Wii U game – meaning tracks and characters – along with the DLC. Additionally, Nintendo is packing in "new tracks, new playable characters, and a new-and-improved battle mode." The company listened to criticism about Mario Kart 8's battle mode.
Rogers also mentions that Mario Kart's development on Switch is finished. It will arrive within the first three months of the console's launch.
Leave a Reply