Rumor: New 3DS promotional ad surfaces, features February 13 launch date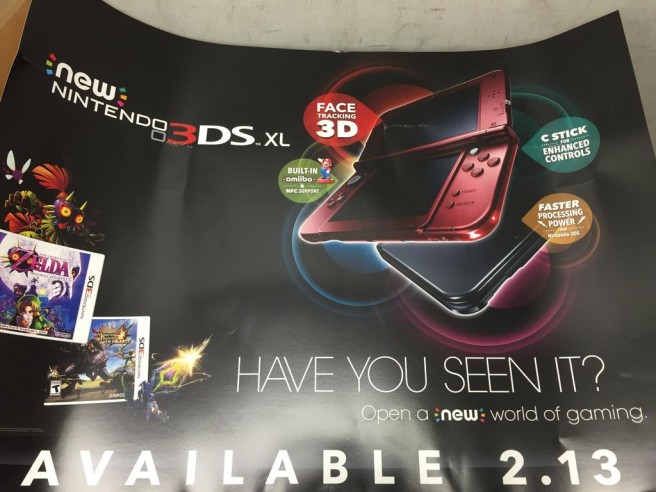 Rumors have been flying about over the past day or so regarding the New 3DS launch date. Last night, Gamnesia reported that the system would be launching on February 13 in North America. We chose to hold off on posting any speculation until some sort of concrete piece of proof surfaced, and it now looks like we have just that.
A promotional ad for the New 3DS surfaced online today. If true, the date mentioned lines up with rumors about a February 13 arrival for the system.
Red and black New 3DS XL colors are prominently featured in the ad. The Legend of Zelda: Majora's Mask 3D and Monster Hunter 4 Ultimate are included as well. Might one (or both) of these titles be coming out on February 13 as well? All should be clear after tomorrow's Nintendo Direct airs, presumably!
Leave a Reply