Rumor: Zelda: Twilight Princess HD to support Wiimote and nunchuck controls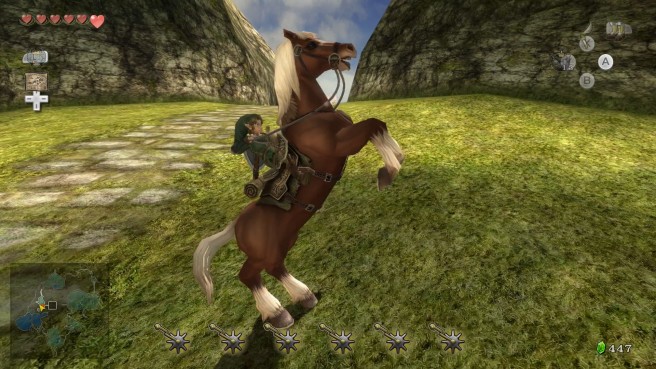 Update (11/26): Bumped to the top. The Wii Remote and nunchuk icon has been removed from the page. So it was either an error, or something was let out earlier than planned.
---
Original (11/25): It's absolutely certain that The Legend of Zelda: Twilight Princess HD will work with the Wii U GamePad. It's possible though that the Wiimote and nunchuck – a setup used in the Wii version of the game – will also be compatible. The Nintendo.se website lists both options on its Twilight Princess HD page.
Despite the listing, we won't say that this is confirmed yet. After all, there have been occasions in which Nintendo website pages have carried incorrect information. Still, it's certainly possible, and it'd be quite interesting to see how it's handled if true.
Leave a Reply