Scribblenauts Showdown finally unveiled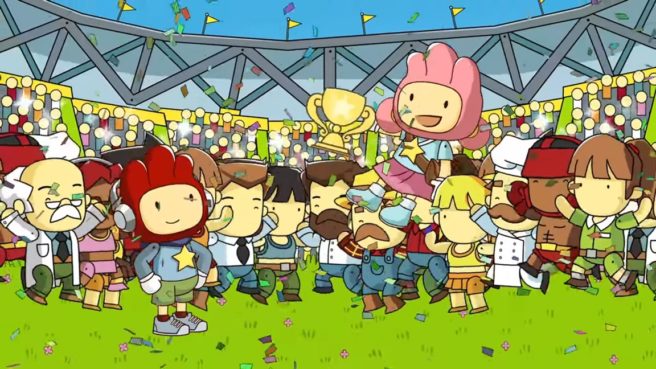 Following several leaks, Warner Bros. has properly announced Scribblenauts Showdown, which is slated for Switch. It's scheduled for March 6 in North America and March 9 in Europe.
The game's highlights are the Showdown, Versus, and Sandbox modes. Here's the rundown of each:
In the game's Showdown mode, up to four players face off and imagine their way to victory through card-based strategy and creative skill. "Wordy" mini-games require unleashing the best object or character from the vast Scribblenauts™ dictionary of over thirty thousand words to outsmart an opponent. Action-oriented "Speedy" mini-games reward the player who completes a given challenge first. A board game style map displays players' progress. With multiple ways to make up ground, every player has a chance to win, which keeps the excitement going until the end!

In Versus mode, two players can go head-to-head in more than 25 mini-games that vary in every session. The mini-games can also be enjoyed by a single player. Versus mode allows continuous play of games by shuffling players into game after game for non-stop fun.

Sandbox mode, the Scribblenauts series' cherished creative playground, allows one or two players to solve objectives in eight new levels by summoning any object they can imagine and earn hidden Starites and achievements. Players can also let their imaginations run wild by unleashing whatever objects they can think of and watching them interact in unexpected ways.
Players can choose or design their own original Scribblenaut to represent them throughout the game. By earnings Starites and completing achievements, the Scribblenaut can be further customized with clothing and accessories.
We have the announcement trailer for Scribblenauts Showdown below.
Source: Warner Bros. PR
Leave a Reply