Shaq Fu: A Legend Reborn out this fall, NBA Playgrounds players on Switch can get it for free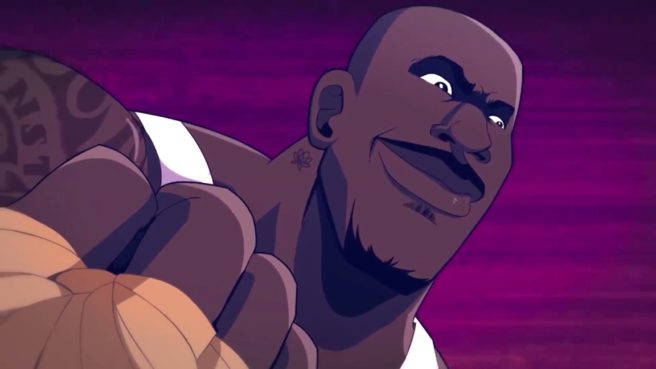 Shaq Fu: A Legend Reborn finally has a release window, with Saber Interactive announcing today that the game is launching this fall. Better yet, Switch owners have an opportunity to pick up a free copy if they purchase NBA Playgrounds.
Saber Interactive is putting the newly-announced offer in place as a way of showing its appreciation to the community. Anyone who buys NBA Playgrounds on Switch before the game's online patch drops will be entitled to Shaq Fu: A Legend Reborn at no extra cost. This promotion will only be available on Nintendo's platform.
Saber CEO Matthew Karch said in a statement:
"We had every intention of launching online play for NBA Playgrounds on Nintendo Switch within days of release, but, despite our best efforts, it didn't play out that way. We sincerely apologize for the delay and want to let everyone know the fix will be coming very soon. But words are cheap, and games are not. So we're giving everyone that bought NBA Playgrounds on Nintendo Switch before the online play patch hits a free copy of Shaq Fu: A Legend Reborn on Switch this fall to express our gratitude."
NBA Playgrounds is starting to be updated on other platforms, which includes fifteen new players along with the ability to play as Shaq with the various teams from his career. Challenge Mode (challenge players to online matches) and a new connection manager (monitors the connection of players during ranked matches and penalizes disconnections from games that are made to avoid losing) have also been added. The entire shooting system has been updated as well with reworking timing, a meter, and clarified UI.
Going forward, Saber "will be giving players new ways to compete with online tournament functionality, and dozens of new players will be released shortly."
We've included a new trailer for Shaq-Fu: A Legend Reborn below.
Source: Saber Interactive PR
Leave a Reply