Smash Bros. Switch rumor heats up with supposed screenshots leak (fake)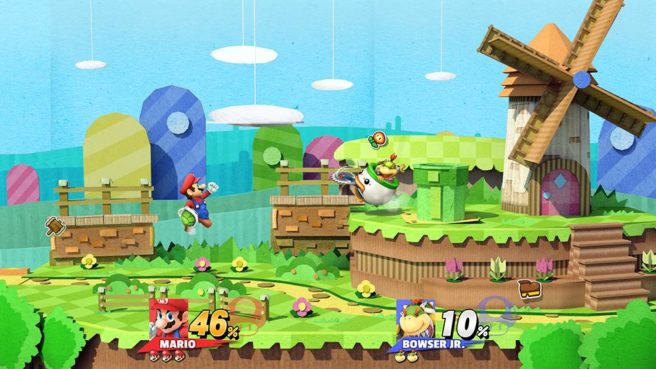 Update 2 (6/1): The person behind the images has come forward confirming that the "leak" is fake. That's the end of it, folks!
---
Update: While it's not been made absolutely official, we can close the book on this one. The evidence here and certain sites such as GameXplain stating outright that the images were fabricated are enough.
---
Original (5/30): One game heavily rumored for Switch ever since the system's reveal is Smash Bros. Early speculation suggested that Nintendo would eventually bring out something that mixes the Wii U and 3DS versions together into one ultimate package. With Nintendo's big E3 presentation just two weeks away, the Smash Bros. Switch rumor is back in the news.
Unconfirmed screenshots from Smash Bros. on Switch are beginning to spread like wildfire online. The images appear to originate from 4Chan. Although anyone can post on the site under anonymity – making some rumors dubious – reports have panned out correctly from time to time in the past. In fact, before Nintendo's Switch unveiling in January, someone accurately leaked the full slate of titles that appeared at hands-on events.
A first glance at the Smash Bros. screenshots would lead us to believe that they're the real deal, or at least that someone put in a lot of effort here. But you know what people say these days: anyone can create a fake leak. Switch will undoubtedly receive a Smash Bros. game at some point, though we definitely can't say that these images can be trusted. If they are true, we're looking at some new content like Target Smash and improved visuals in the 3DS stages.
Leave a Reply