Sonic Forces demo out now on the Japanese Switch eShop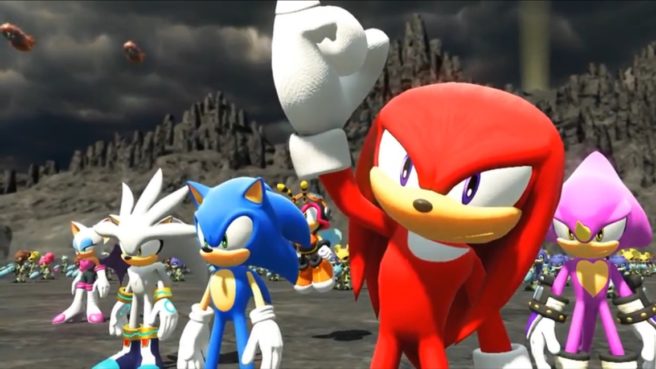 SEGA has brought a demo for Sonic Forces to the Japanese Switch eShop. It's a 573MB download.
If you have a Japanese Nintendo account, you can access the demo from any region. Simply visit the Japanese eShop and hit up the usual "Coming Soon" section. Sonic Forces now has its own page where you can download the demo.
SEGA has included three different levels that lets you try out Modern Sonic, Classic Sonic, and the new avatar character. However, they seem to be on a timer of sorts, so finishing the different stages won't be easy.
Here's some footage:
If we had to guess, SEGA will be making the Sonic Forces demo available in North America and Europe soon in English.
Source: Switch eShop
Leave a Reply