Splatoon – European Splatfest #8 results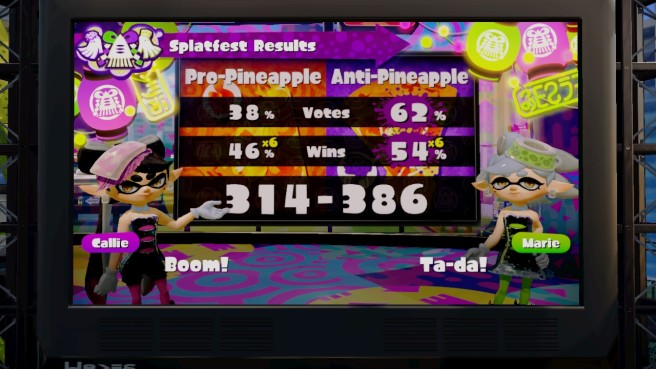 Splatoon's latest European Splatfest just concluded about an hour ago. The results are now in, revealing that the team which doesn't prefer pineapples on pizza prevailed.
Anti-Pineapple gained higher percentages in both votes and wins. Edges in both areas propelled them to a total score of 386, compared to Pro-Pineapple's 314 points.
Leave a Reply