Super Mario Maker adds Chitoge Nisekoi costume with new Event Course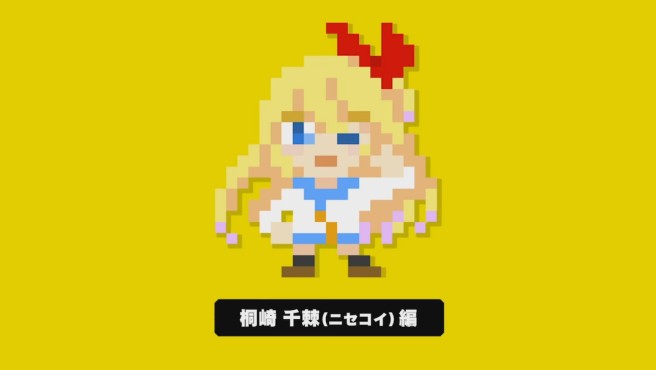 Super Mario Maker has just added its latest Event Course and costume. After clearing the "Nisekoi: Chitoge & Kosaki" level, players can unlock the Chitoge Nisekoi outfit.
Here's a look at the costume:
And an overview of the Nisekoi: Chitoge & Kosaki Event Course:
"This course was created by Naoshi Komi, the author of Nisekoi, a popular manga comic series in the Japanese magazine WEEKLY SHONEN JUMP.

It's divided into two routes, each based on a different Nisekoi character. Will you choose Chitoge Kirisaki or Kosaki Onodera?"
And here's a complete look at the level:
Lastly, head past the break for all animations and sounds for the costume.
Leave a Reply