Super Mario Run getting huge update next week – Remix 10 mode, Daisy, World Star, choose own music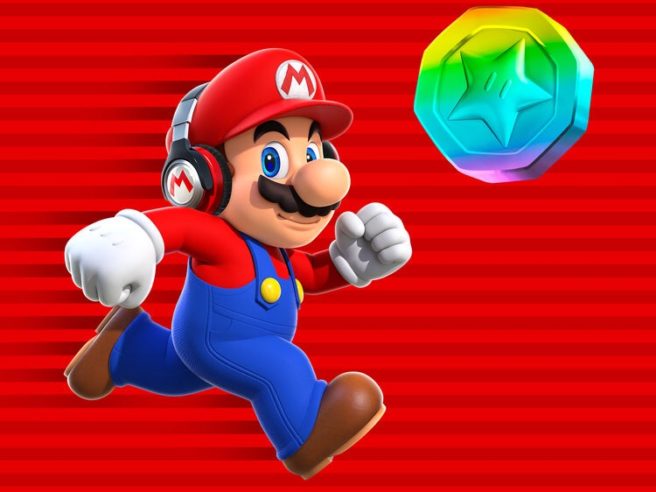 New content in coming to Super Mario Run next week in what is being called the game's biggest update yet. Nintendo will be adding several features on September 29, according to a preview from Apple.
Remix 10, described as a "frenetic new mode", involves playing ten very short sections from existing levels. Stages are remixed each time and rainbow medals can also be found. By completing stages and obtaining medals, you'll have an opportunity to collect new items and rescue Princess Daisy.
Once you've unlocked Daisy, she'll be playable in all modes. Nintendo is also adding World Star with nine new levels and the ability to choose your own music while playing the game. Playing with customize music will show Mario and the rest of the gang wearing headphones.
The update will be accompanied by a sale on September 29. The game will be about 50 percent off for two weeks.
Remix 10

Remix 10 is a frenetic new mode in which you play a set of 10 super-short sections from Super Mario Run's existing levels in quick succession. The stages are remixed with each attempt, and with rainbow-colored bonus medals strewn across these bite-sized stages, it's a fresh challenge every time.

Remix 10 has no Game Over screen and even if you fail to complete a level, you'll just proceed to the next one without any penalty. This means new players can familiarize themselves with a variety of different levels easily and experts can attempt to collect every bonus medal for a perfect rating.

Finishing stages and grabbing medals in Remix 10 mode also gives you the chance to collect new items to decorate your Mushroom Kingdom – and eventually rescue Princess Daisy.

Daisy

Rescuing Daisy in Remix 10 mode unlocks her as a playable character in all of Super Mario Run's other gameplay modes.

Explore World Star

And there's a brand new world to discover. World Star has nine new levels which are unlocked once you've finished all of the existing stages in worlds 1-6.

These new levels are filled with new enemies, gameplay mechanics and of course include pink, purple, and black coin-collecting challenges. Nintendo is promising surprises for even the most seasoned Super Mario Run players in this one.

Choose your own soundtrack

Here's a cute final flourish for you – the update also allows you to play the game while playing your favorite music in the background, and when you do, Mario and his friends will wear headphones.
Leave a Reply