Terraria Wii U hitting the European Wii U eShop on June 9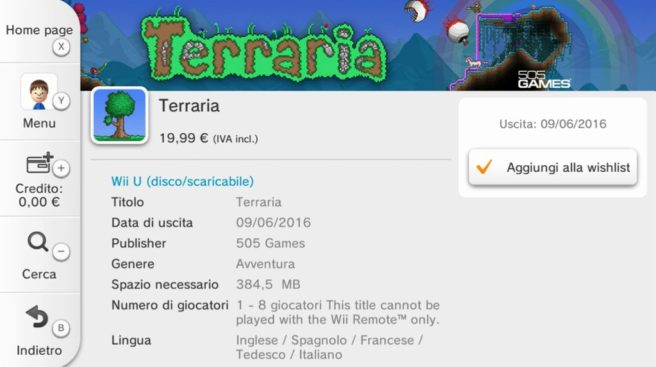 On Wii U, Terraria will be heading to retail in late June. But it seems that the eShop launch will be taking place a bit sooner.
A listing on the eShop pins down Terraria's digital release in Europe for June 9. There's a decent chance that Terraria will also be put up on the North American eShop at around the same time.
Leave a Reply