The Great Ace Attorney DLC details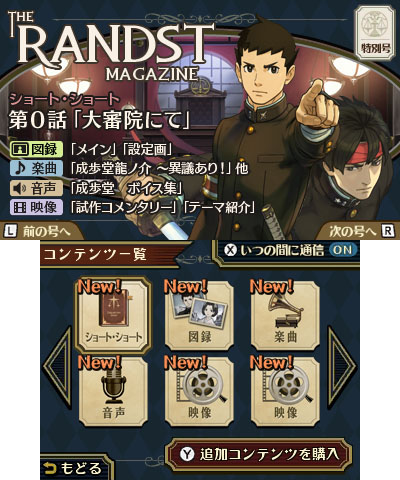 Alongside some new videos, Capcom also revealed some details about the DLC that The Great Ace Attorney is getting.
The DLC will come in weekly episodes called "issues" of "Randst Magazine", priced at 300 yen each. If you know your Holmes lore, you'll know that this is a reference to Strand Magazine, a magazine in which Sir Arthur Conan Doyle's Sherlock Holmes stories were originally published before they were released as books and anthologies.
Each "issue" of Randst Magazine will feature some short episodic content along with some making-of / behind the scenes content like artwork and music. If you buy the game before July 19th, you'll get the first issue for free.
The Great Ace Attorney will be released in Japan on July 9th. A Western release date has not yet been announced.
Leave a Reply