The Pokemon Company obtained $2.1 billion in retail revenue last year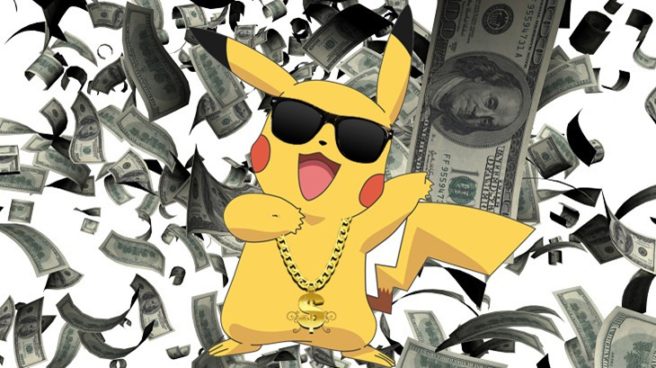 Just like last year, The Pokemon Company has provided its 2015 brand licensing results through License! Global.
The Pokemon Company took the 29th spot on the list with $2.1 billion in total retail sales of licensed products worldwide. This includes media such as video games, anime, the trading card game, and more.
That result stacks up pretty favorably to 2014. In that year, The Pokemon Company generated $2 billion.
License! Global's report contains the following blurb on Pokemon:
The Pokémon 20th anniversary kicked off with the brand's first ever Pokémon Super Bowl ad during Super Bowl 50, which was viewed by more than 110 million people during the game and watched more than 26 million times on YouTube. The spot encourages fans to Train On. Four Mythical Pokémon video game character distribution events will take place at participating GameStop locations throughout 2016, with one being distributed quarterly. TOMY International, Pokémon's master toy licensee, has also created special Mythical Pokémon figures and plush to celebrate 20 years of Pokémon. Pokémon TCG fans can celebrate 20 years of Pokémon with the Pokémon TCG: Generations expansion. Highly anticipated Pokémon video games launch in 2016, including the fast-action fighting game for the Wii U, Pokkén Tournament, which launched in March. Also, the seventh generation of Pokémon video games, Pokémon Sun and Pokémon Moon, will launch in time for holiday season for the Nintendo 3DS family systems.
Leave a Reply