Updates now live for Arcade Archives Neo Geo games, brightness and sound issues fixed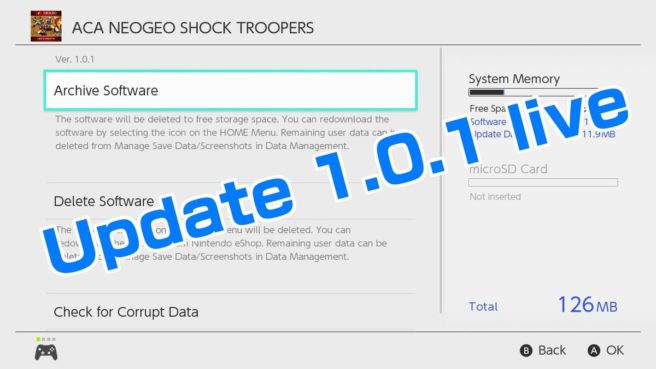 Several Neo Geo games from the Arcade Archives are already available on the Switch eShop. Early on though, players were noticing issues pertaining to brightness and sound.
Developer Hamster has been quick to address the problems. We're hearing that updates are now out for the various games. They should be updated to version 1.0.1.
Leave a Reply