WayForward working on The Mummy Demastered for Switch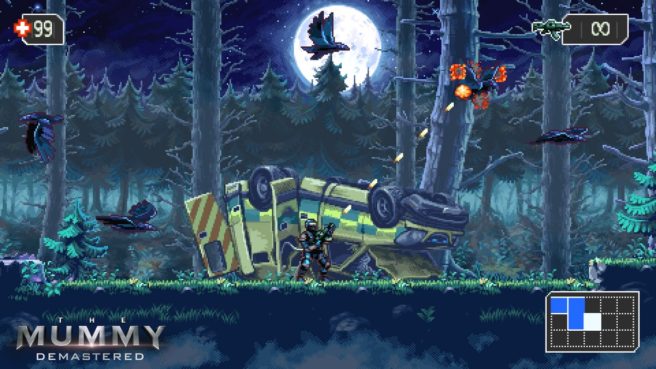 Shantae developer WayForward is working on a new game based on The Mummy for Switch. The Mummy Demastered will launch on the console and other platforms in August, publisher Universal Brand Development announced today.
Here's an overview:
"The Mummy Demastered from WayForward, known for pixel games that bring the look and fun of classic arcades to modern consoles, is a platforming adventure game based on The Mummy. Launching in late August 2017 for PlayStation 4, Xbox One, Nintendo Switch and Steam, players will enter a world of evil as an elite Prodigium agent who is tasked to take down Princess Ahmanet's army of the undead and save the world at any cost. Players will explore dark forests, maze-like military compounds and the sandstorm-filled streets of London in this retro-inspired adventure."
WayForward shared a single screenshot from The Mummy Demastered on Twitter, posted above.
Source: Universal Brand Development PR, Source 2
Leave a Reply